20th ANNUAL DARLINGTON DAYS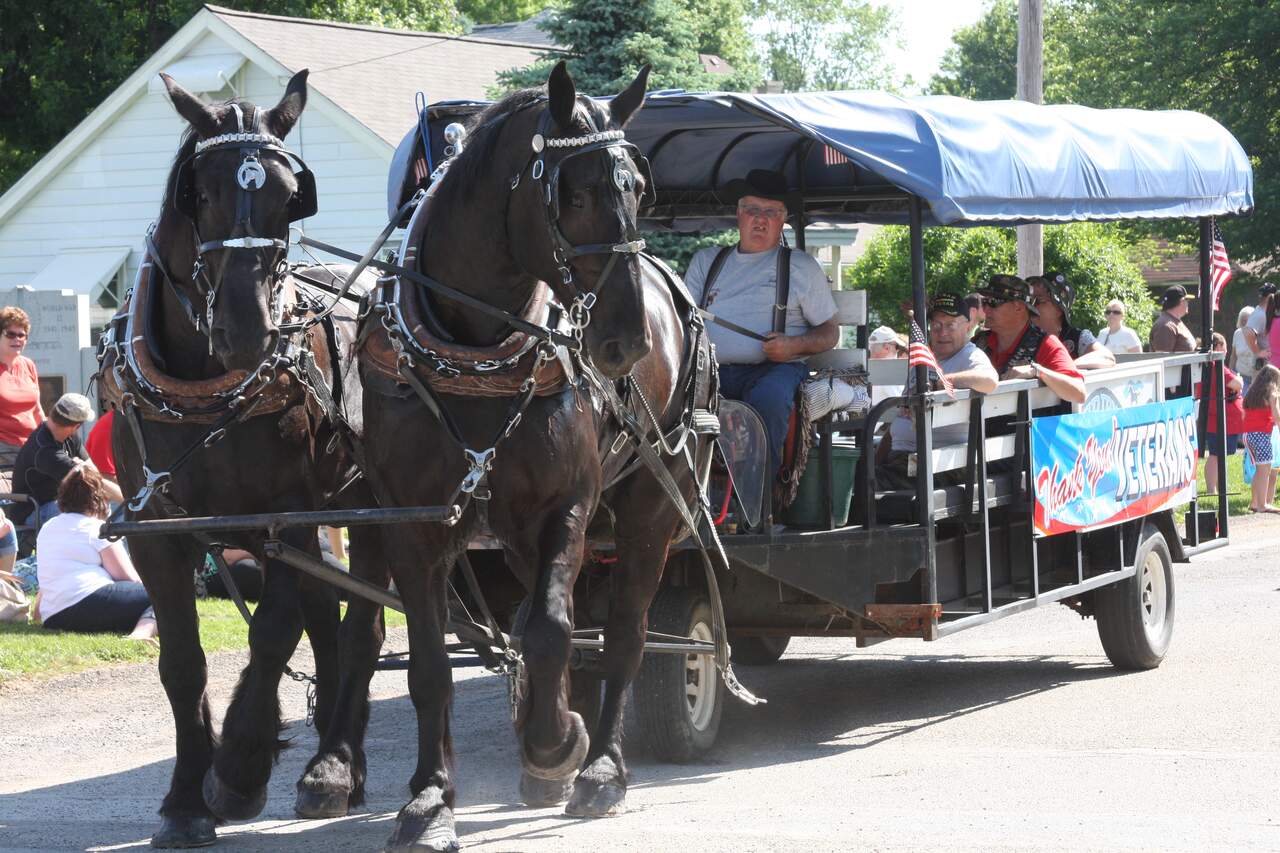 Jun 1
Darlington Town
PO BOX 421 DARLINGTON 16115
(724) 827-8024
Contact Information:
20TH ANNUAL DARLINGTON DAYS
Located in downtown Darlington, A fun filled weekend of celebrations for our fabulous small town. Friday we start out with our Annual Bob Lackner Polo Game at 8pm, where the whole family is welcome. The Lions Club has concessions, just bring out your lawn chair to enjoy Polo under the lights. Saturday at 9:30a is Opening Ceremonies where our Town Flag is raised at the War Memorial and the National Anthem is sang live in honor of our country! 10a is our Fireman's Parade sponsored by Darlington Twp Vol Fire Dept where it includes floats from all over and our famous Costumed Pet Parade. Saturday is packed full of entertainment , the Main Stage with live bands. You can find encampments/education/entertainment at each of our Museums sponsored by Little Beaver Historical Society. Horse Drawn Trolly Rides to get you where you need to go provided by Friendship Hill Equine Services. Venture to enjoy our stores in town, yard sales, St. Monica/Darlington Days 5k Walk/Run , Donuts & Coffee, Art & Craft Vendors, Food Vendors with Lion & Lioness Clubs having their annual spots! Live-Chainsaw Carvings by Bill Smith's Chainsaw Carving, located at the gazebo in town. Hay Wagon rides to the Open House at Rainbow Vet Hospital, then stop and enjoy a Spaghetti Dinner at our 1st United Presbyterian Church. Saturday night at 7 there is a Bonfire at the Darlington Twp Vol Fire Dept, where there is a live band and dancing from 7:30-11:30. Darlington Days Committee sponsors fireworks at 10pm by F&V Fireworks. Sunday we hold our Annual Golf Scramble in Memory of Alan Ferguson, 10am, non denomination church service at the Main Stage Music Tent , Live Gospel, Bluegrass & Country Music begins at 11:30am ,Yard Sales, Vendors & Museums are all open on Sunday! We also hold a Car Show-Jack's Service Station 1-4pm. Blessing of the Bikes begins at 11am, where the Annual Cannonball Run Motorcycle Run leaves out of Jack's Service Station to raise money for beautification of our town!
https://www.facebook.com/DarlingtonDays