Spring Craft Show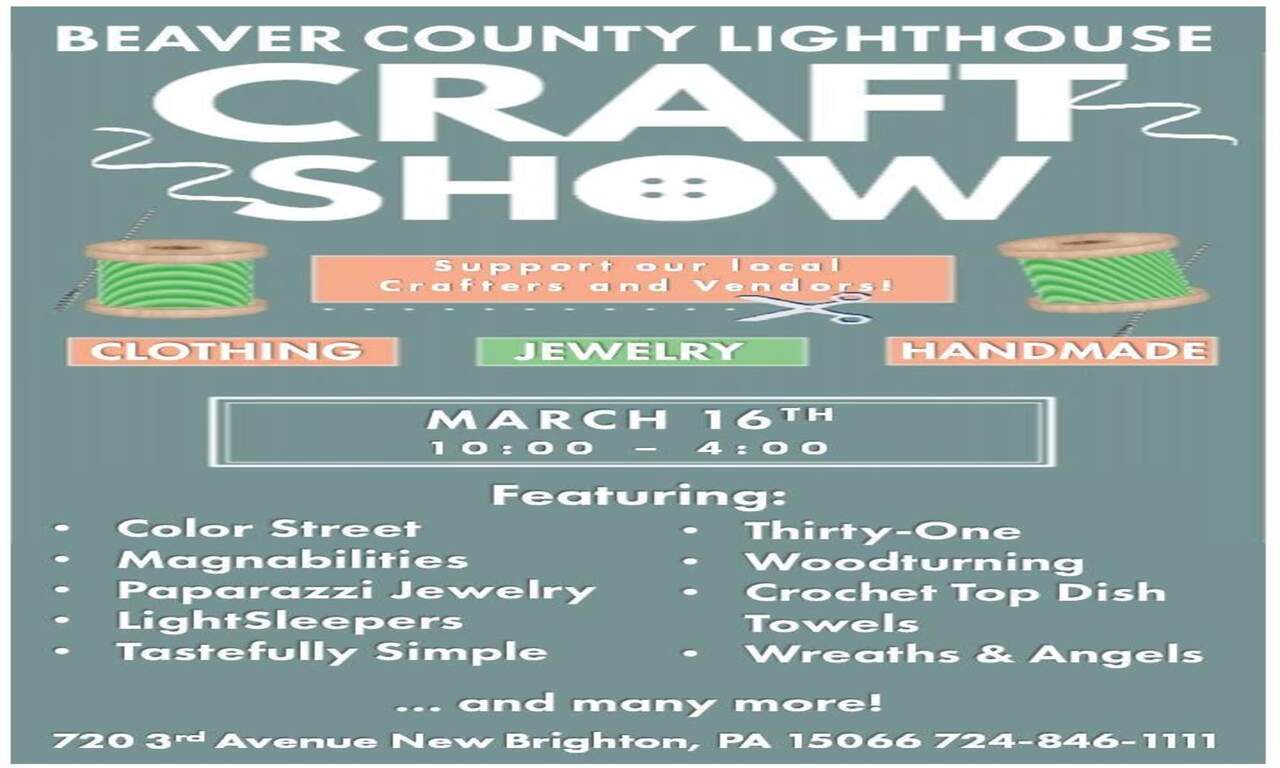 Mar 16
Beaver County Lighthouse
720 Third Avenue New Brighton 15066
(724) 846-1111
Contact Information:
Beaver County Lighthouse
Shake those winter blues and mark your calendar to attend the Beaver County Lighthouse Spring Craft Show on March 16th from 10:00 AM - 4:00 PM! We will be featuring talented crafters and vendors from the local community and beyond!If you are interested in participating in the show, there is still time to sign up! Don't get left out in the cold! Call 724-846-1111 or follow the event link to talk to our friendly event staff about reserving your spot today!We can't wait to see you in the Spring! Follow us on Facebook @BCoLighthouse and be sure to like the Spring Craft Show event and share it with your friends!
https://www.facebook.com/events/531020380750302/