42nd Annual Maple Syrup Festival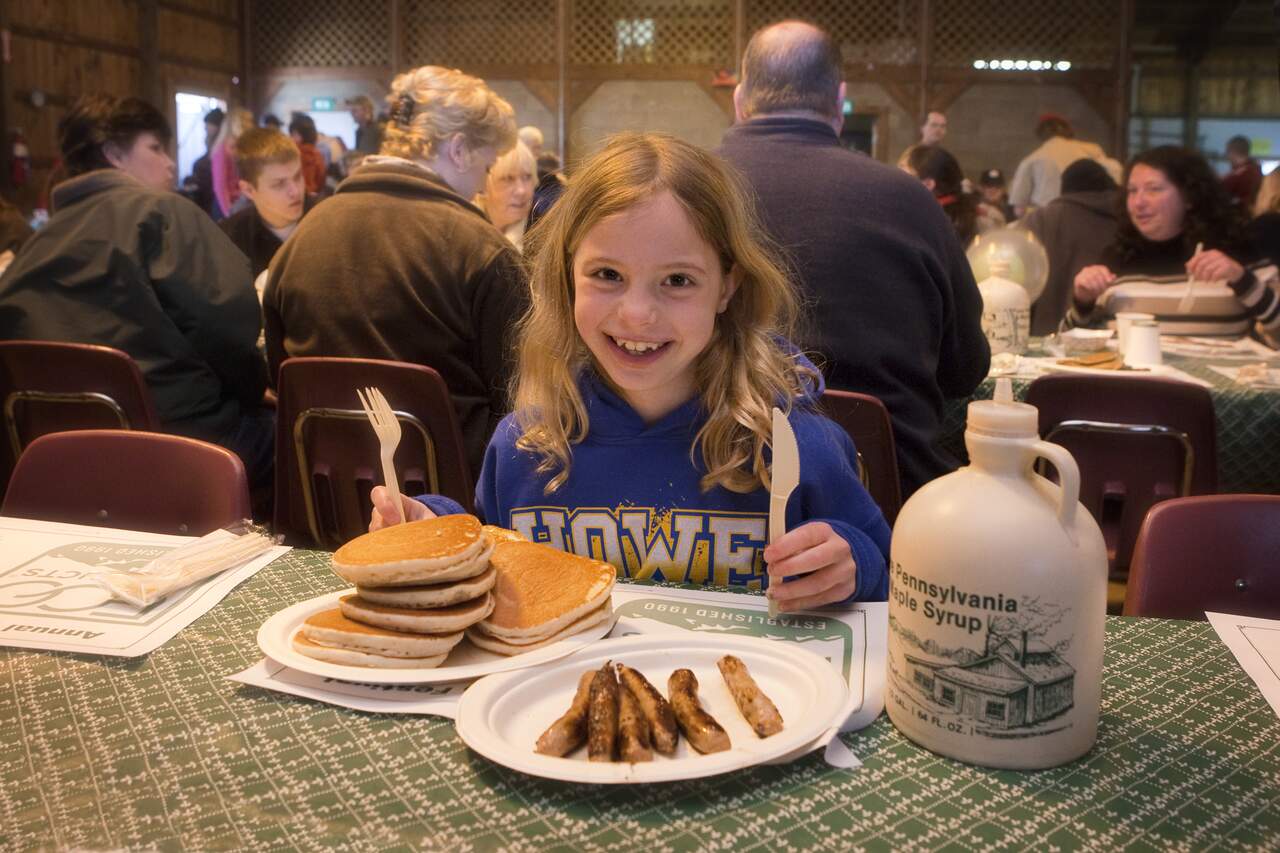 Apr 6
The Lodge at Bradys Run Park
121 Bradys Run Road Beaver Falls 15010
Contact Information:
Beaver County Conservation District
All you can eat pancake breakfast, featuring buttermilk and buckwheat pancakes and 100% pure maple syrup made right here in Beaver County!! The buckwheat is ground on site in the milling building for use in the Lodge to make those mouth watering buckwheat pancakes. and the recipe for the sausage is our very own special recipe. Breakfast includes: pancakes, sausage and a beverage. Cost is $9.00 for adults and $5.00 for children 12 and under. Admission and parking are FREE!! Both days of the festival are filled with live entertainment, a chain saw sculptor, Civil war re-enactors and encampment, sugar bush tours, and over 75 crafters with a variety of items. Also, in the demonstrator's pavilion watch as some age old techniques are being demonstrated. Featured is Bobbin lace making, Quilting, Wood Carving, Tatting and Scherenschnitte (Don't know what this is - stop in and find out!!) Please leave your furry friends at home!