3rd Annual Ambridge Community Spring Home & Garden Show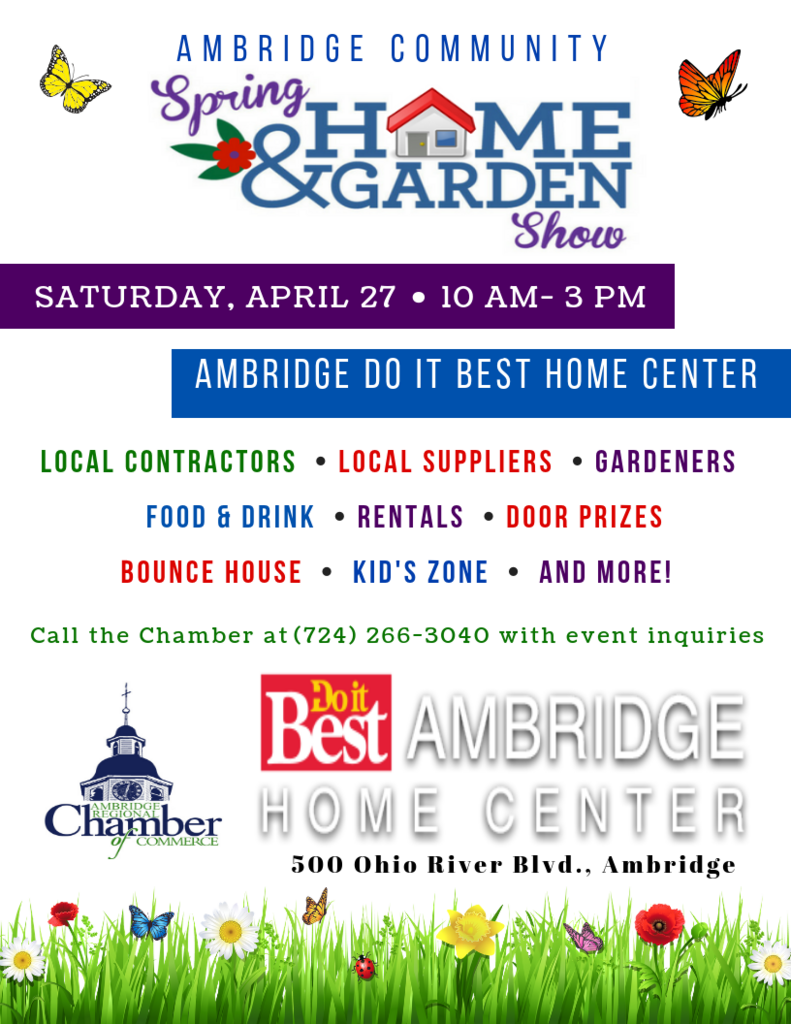 Apr 27
Ambridge Do It Best Home Center
500 Ohio River Blvd. Ambrdige 15003
(724) 266-9595
Contact Information:
Ambridge Regional Chamber of Commerce
ARCC and Ambridge Do It Best Team Up for the 3rd Annual
"Ambridge Community Spring Home & Garden Show"
The Ambridge Regional Chamber of Commerce and Ambridge Do It Best are gearing up for the arrival of the Spring Home and Garden Show on Saturday, April 27. This event takes place at Ambridge Do It Best (500 Ohio River Blvd. in Ambridge) from
10 a.m. to 3 p.m. Twenty-five vendors will set up booths and showcase their local businesses. The vendor lineup offers a variety of contractors, gardeners, suppliers and local organizations. Children can enjoy free activities and an opportunity to jump in the bounce house!
In addition to vendors and activities, Ambridge Do It Best will hold their annual Rental Event at the same time. Rental equipment will be showcased throughout the parking lot with product demos available. The display includes awesome event additions such as tents, party games, bounce houses and more!
This event is free to attend, family friendly and has accessible parking. For additional information, please contact the Chamber Office at (724) 266-3040.
https://www.ambridgedoitbest.com
www.facebook.com/AmbridgeRegionalChamber