Beaver Tales: A Community Storytelling Event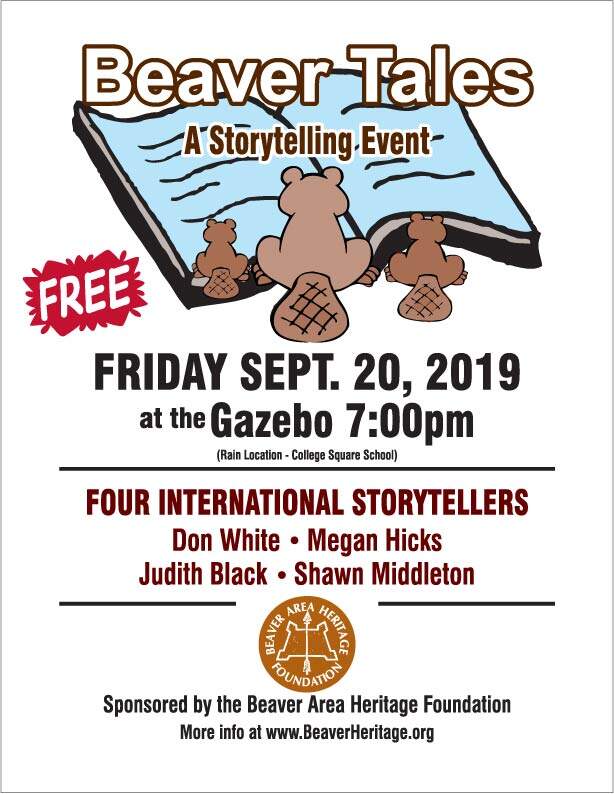 Sep 20
Beaver Tales: A Community Storytelling Event
Irvine Park Beaver 15009
(724) 775-7174
Contact Information:
Beaver Area Heritage Foundation
Beaver Tales: A Community Storytelling Event
Sept. 20, 2019 Irvine Park Gazebo
Open to the Community and Free to Attend
Back for its ELEVENTH year, the renowned "Beaver Tales" storytelling event, sponsored by the Beaver Area Heritage Foundation returns to the Beaver Gazebo on Friday, September 20, 2019. We welcome this diverse group of storytellers to Beaver County to help connect our communities to the world and celebrate different cultures. Our storytellers will be entertaining children around the county at various elementary schools throughout the day. The culmination of the Beaver Tales Storytelling Festival will be at 7:00 pm at the gazebo in Irvine Park (alternate/inclement weather location, College Square School). This is a FREE event for all ages. For more info, visit beaverheritage.org.