1st Annual Beaver Falls Pro Bowl Chili Walk-off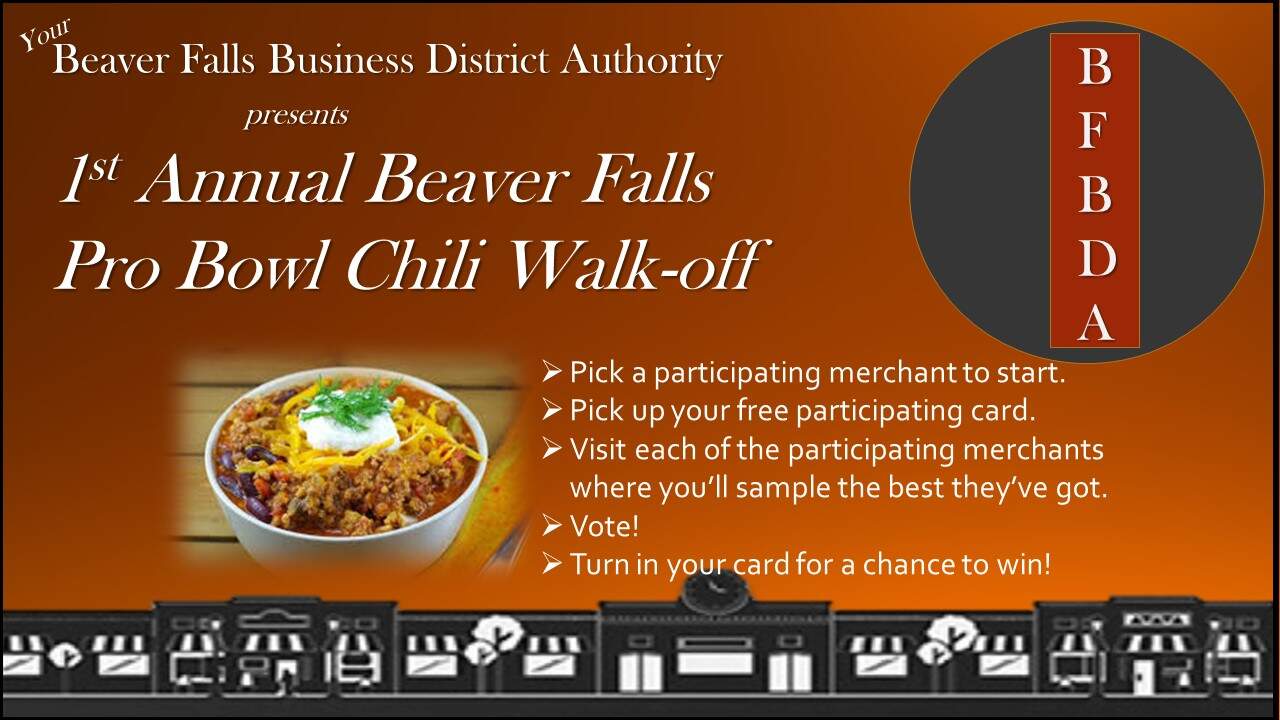 Jan 25
Various participating Beaver Falls Merchant/Businesses
Beaver Falls 15010
Contact Information:
Beaver Falls Business District Authority
Calling all Chili lovers! Visit our Beaver Falls Merchants as they whip up their best Chili! Start at a participating Merchant, pick up a card. You'll visit each participating merchant, vote the best chili and submit your card. The winning merchant gets the coveted Ladle Trophy and bragging rights for the 2020 year and YOU get the chance to win gift certificates from the participating awesome merchants! Grab your friends and your discerning tastebuds! See you there!
https://www.facebook.com/events/1886424881524902/
https://www.facebook.com/BeaverFallsBusinessDistrictAuthority/