The Mad Ones: an original musical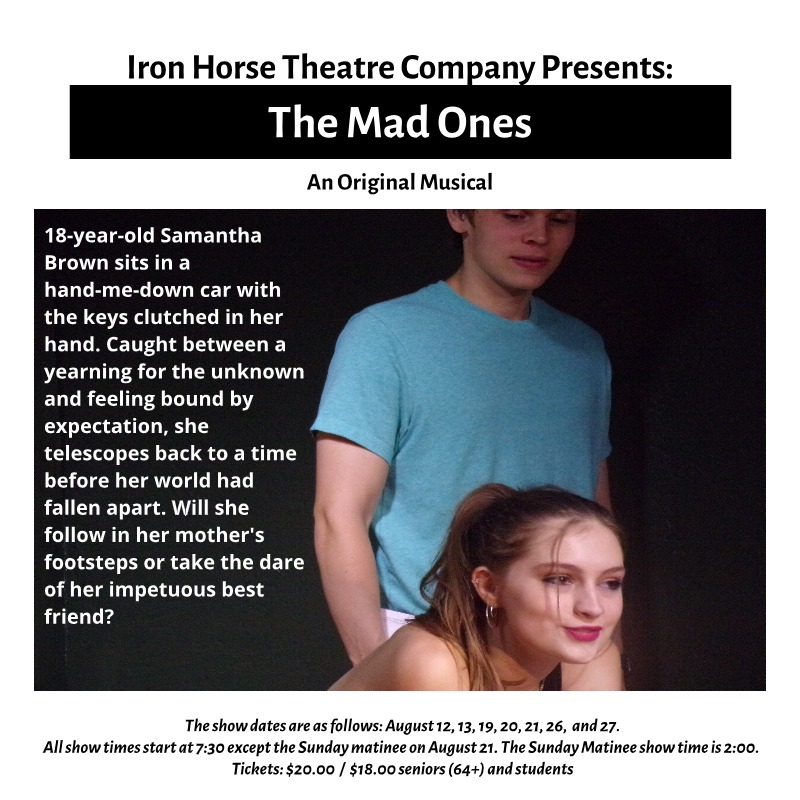 Aug 27
Iron Horse Community Theatre
348 Maplewood Ave
Ambridge
15003
In August we perform the off-Broadway hit musical, The Mad Ones.
Mad to live, mad to talk, mad to be saved...
18-year-old Samantha Brown sits in a hand-me-down car with the keys clutched in her hand. Will she follow her mother's dreams for her, or will she summon the courage to drive away?