May 26
05:00 PM
$5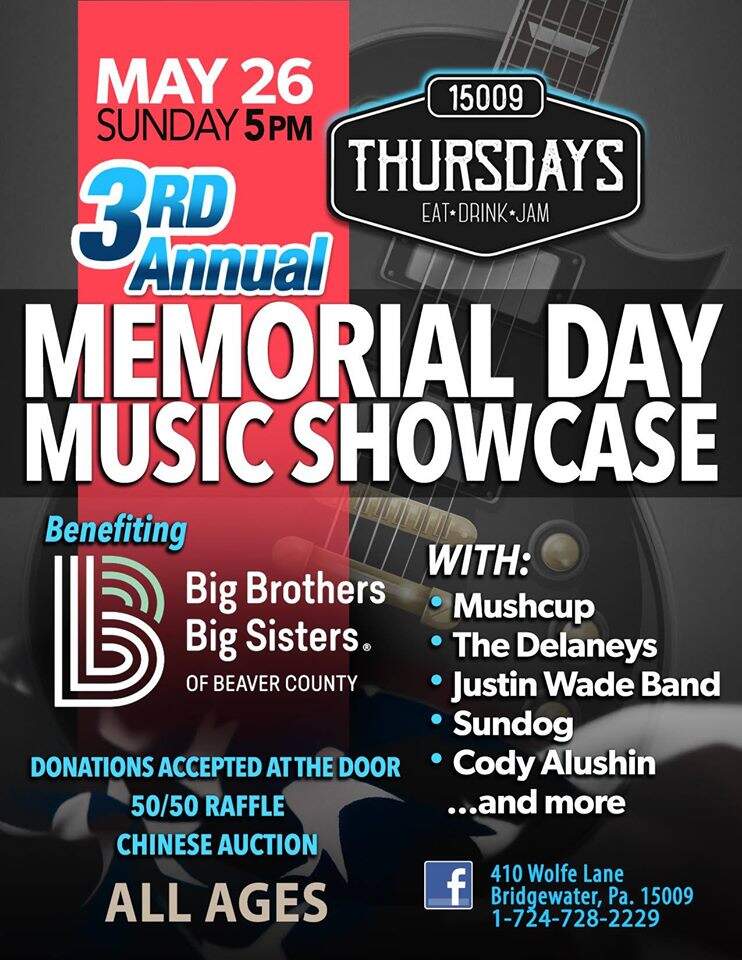 BBBS of Beaver County 3rd Annual Memorial Day Music Showcase
The 3rd Annual Memorial Day Music Showcase returns once again to Thursday's in Bridgewater, PA on Sunday May 26! There will be music on two stages starting at 5 pm featuring some of Beaver County's best talent including a rare performance by Mushcup! Chinese auctions, 50/50 raffle and more! $5 …
May 31
09:00 PM
Free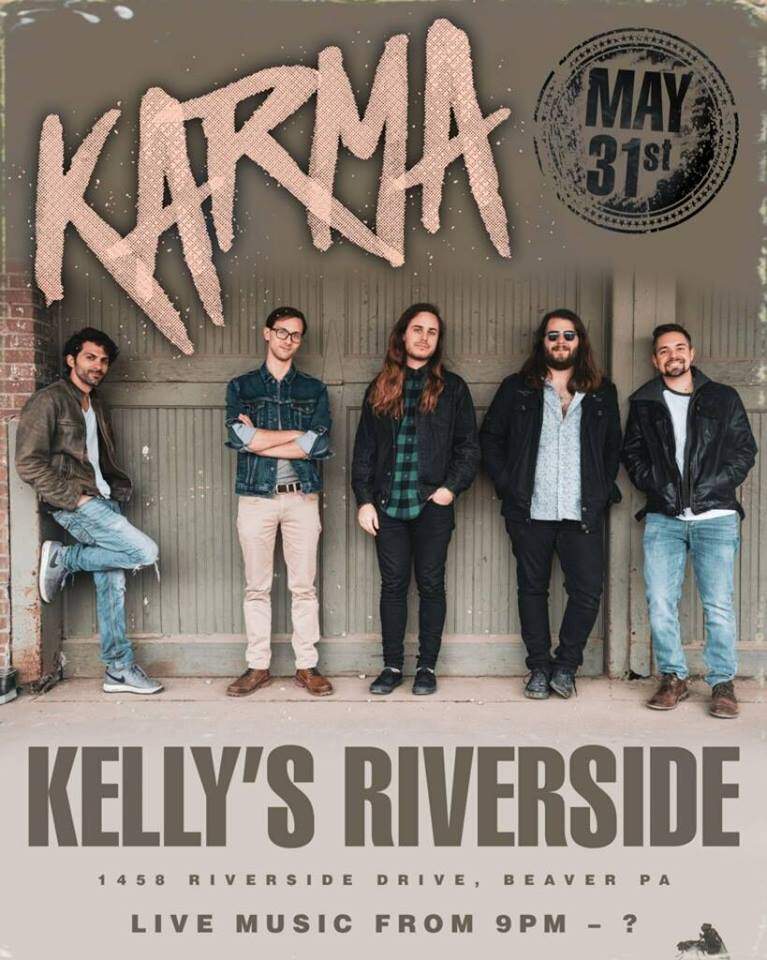 KARMA LIVE! at Kelly's
Lets bring back the summer with feet in the sand and suds in the hand. Debuting the outside patio at Kellys, this show is still weather dependant. Hopefully you all racked up good KARMA this winter and we can get the summer rolling.
May 31
09:00 PM
No Cover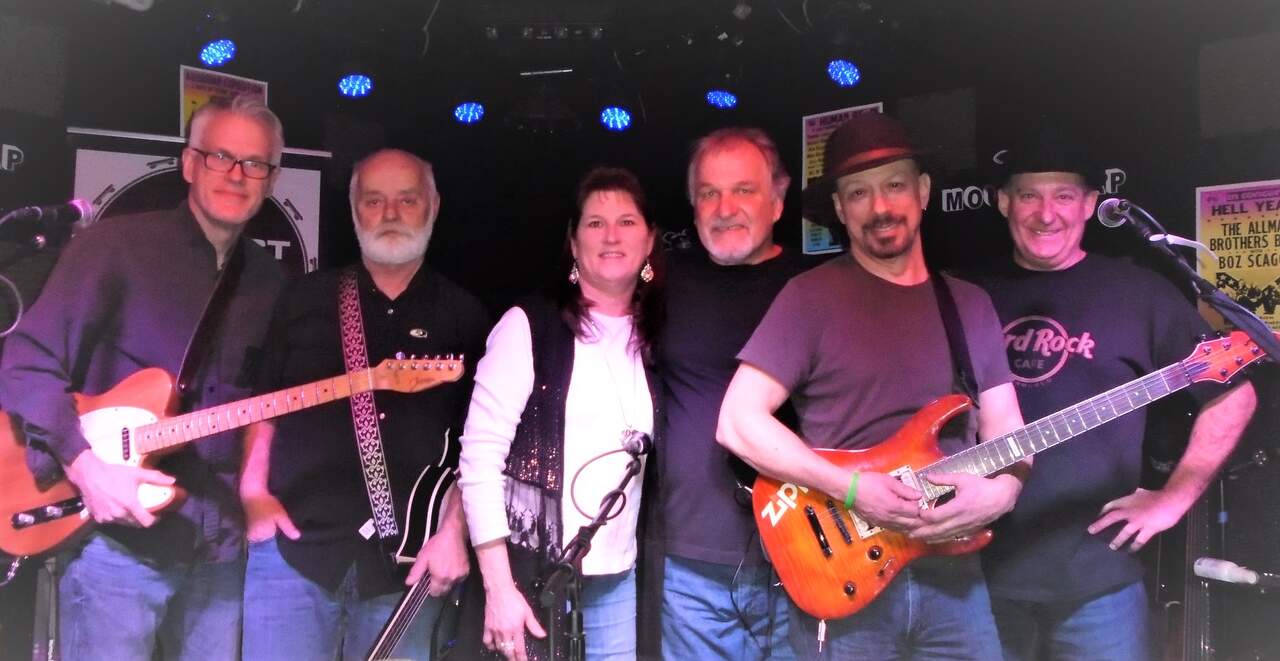 The Project Band back at The Paradise Pub
We are back at one of our favorite places to play. Great food and service along with great music.