Annual Pumpkin Pie Hike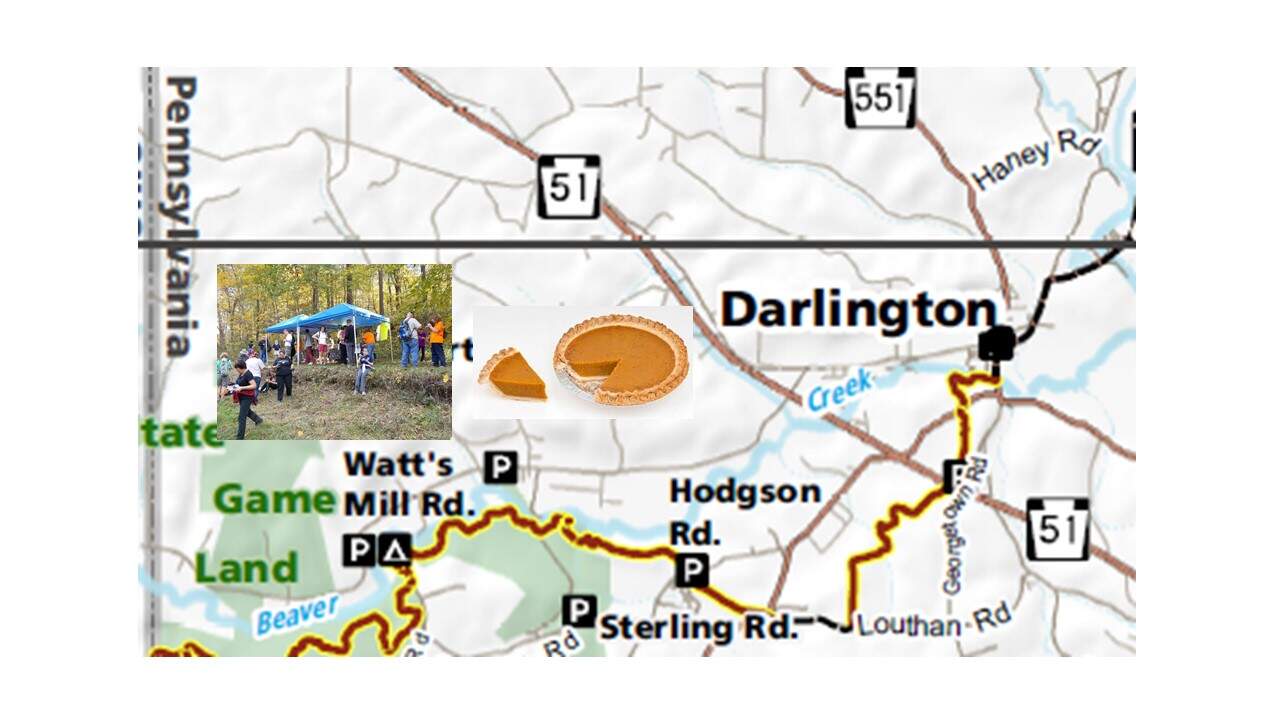 Oct 18
North Country Trail
478 Watts Mill Rd Darlington 16115
Contact Information:
Wampum Chapter North Country Trail
(2.75 miles; Easy to Moderate Hiking)
Park at Watt's Mill Trail head along Beaver Creek, 478 Watt's Mill Road, Darlington, PA 16115, Access Watt's Mill Rd via Route 251. This hike will be an out and back to the Indian Rock spur trail head. *If you wish to climb the spur trail to view Indian Rock and the scenic overlook, be prepared for a challenging climb on a switch back to the top of the hill. (This section is not part of the NCT) Pumpkin Pie and cider will be served after the hike at Watt's Mill. Donations accepted.
http://www.northcountrytrail.org/wam
https://facebook.com/Wampumchapter/