The Great Pumpkin Roll!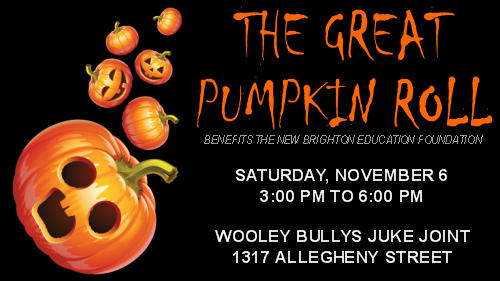 Nov 6
Wooley Bullys Juke Joint
1317 Allegheny Street
New Brighton
15066
The Fourth Annual Great Pumpkin Roll is the New Brighton Education Foundation's annual fundraiser. The event will be held on Saturday, November 6 from 3:00 PM to 6:00 PM at Wooley Bullys, 1317 Allegheny Street. This years' all-ages fun filled family event will again include a Kids' Pumpkin Roll.