Below are your entries to the Visit Beaver County website.
Please Note: Events are subject to Visit Beaver County's approval before they are added to the website. Once approved, your events will be added to this list below of previously submitted events for your future reference. Once an event is submitted it cannot be edited. For edits please click the Need Support button below.
Submit An EventSubmit Your BusinessNeed Support?
---
My Submissions
3rd Annual Wassail Walk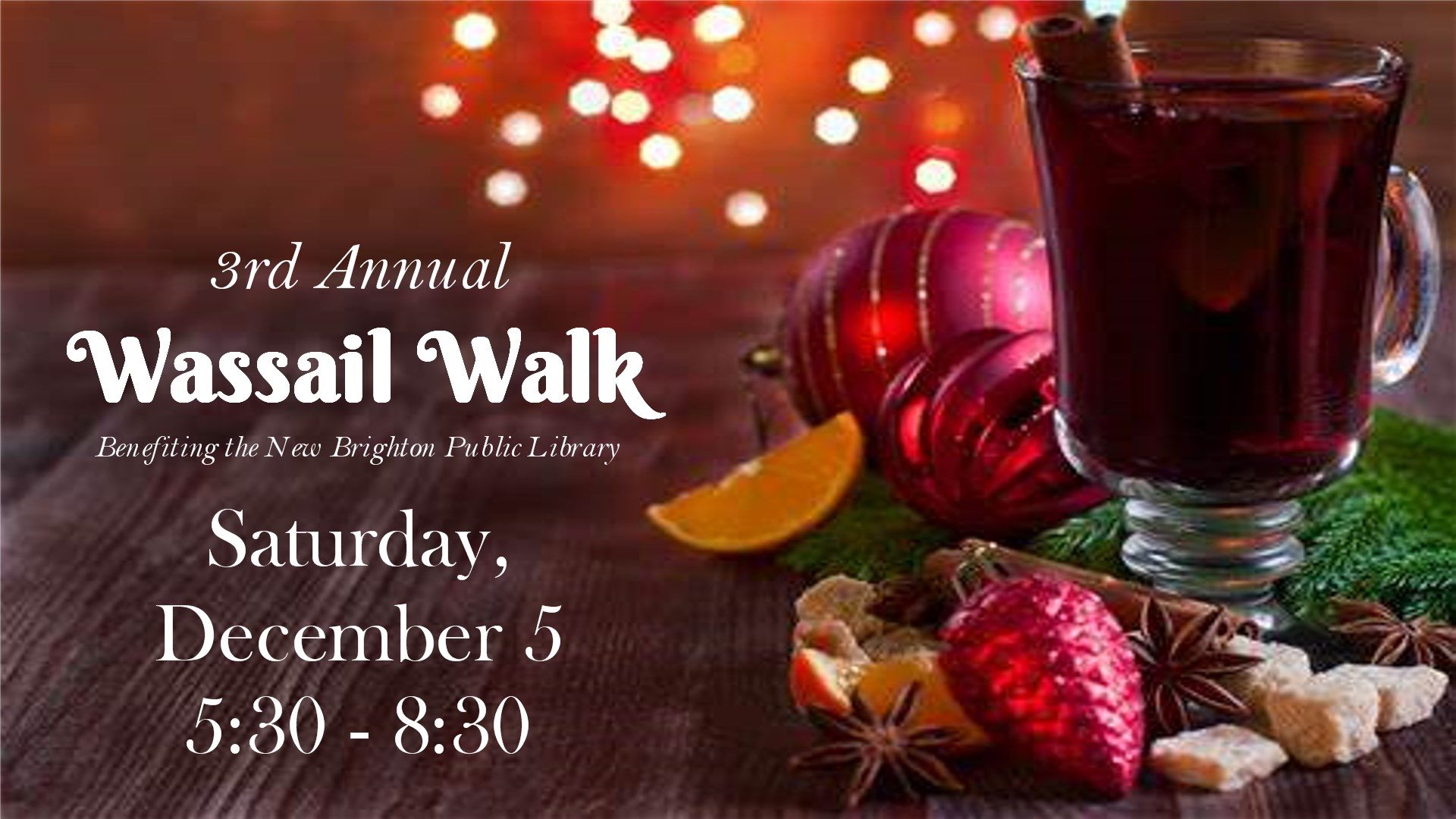 Dec 5
New Brighton Public Library
1021 Third Avenue
New Brighton
15066
The 3rd Annual Wassail Walk is a fundraiser to benefit the New Brighton Public Library. Area businesses will provide a Wassail and an appetizer. Participants will follow their map and visit the area businesses to sample their Wassail and appetizer. Participants will vote for which Wassail they like best. That business will get the "Best Little Wassail Award". This year we will be adding a competition for the appetizers as well for the "Best Little Appetizer Award". There will be gift baskets, 50/50, and live entertainment.
Thank you for being a subscriber to Visit Beaver County!