Murder Mystery Night at the Library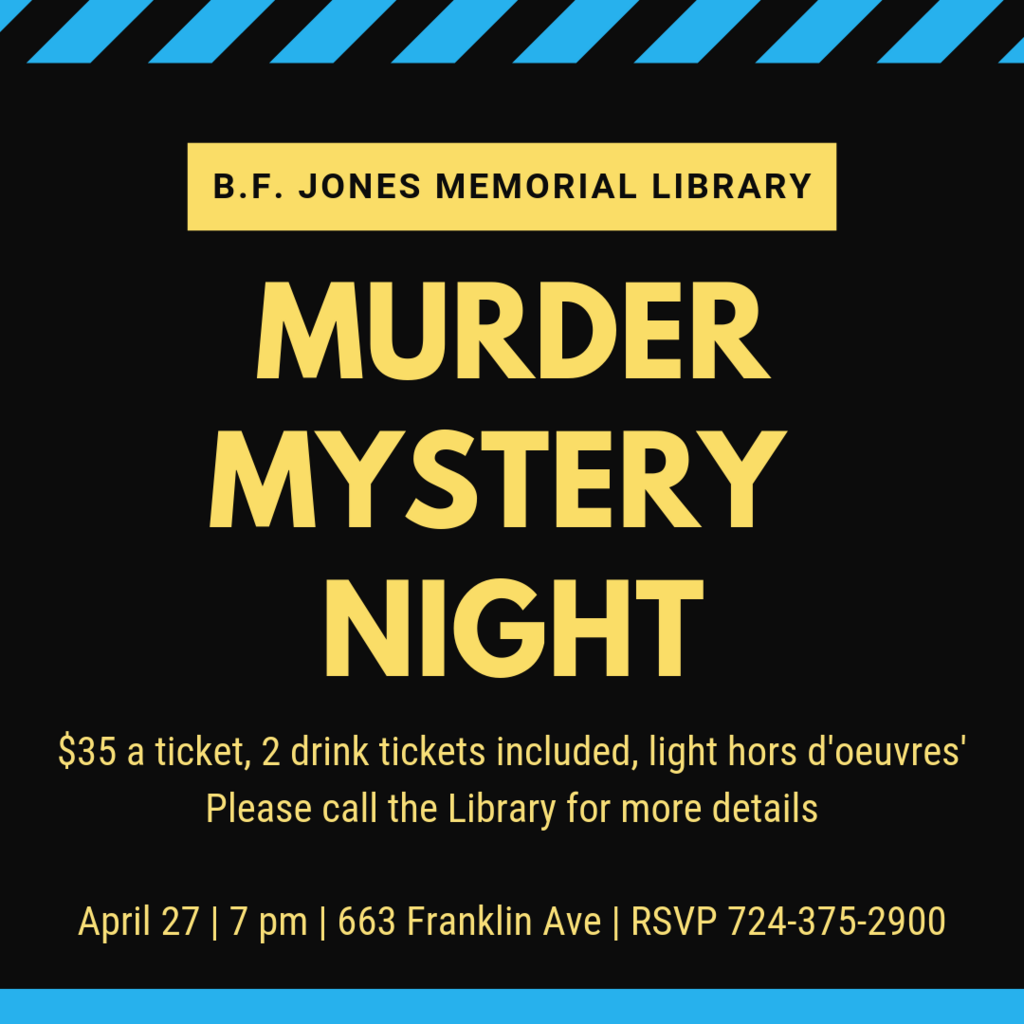 Apr 27
B.F. Jones Memorial Library
663 Franklin Avenue Aliquippa 15001
(724) 375-2900
Contact Information:
B.F. Jones Memorial Library
Our Library Murder Mystery Night features a funny whodunnit with local flare. Tickets are $35 and include 2 drink tickets and hors d'oeuvres/dessert. Enjoy the evening of mystery and comedy against the historical backdrop of the library which is a 15,000 square foot National Historic site built in 1929 in the Renaissance Revival architectural style.
www.beaverlibraries.org/aliquippa.asp