Garden Day at the Mall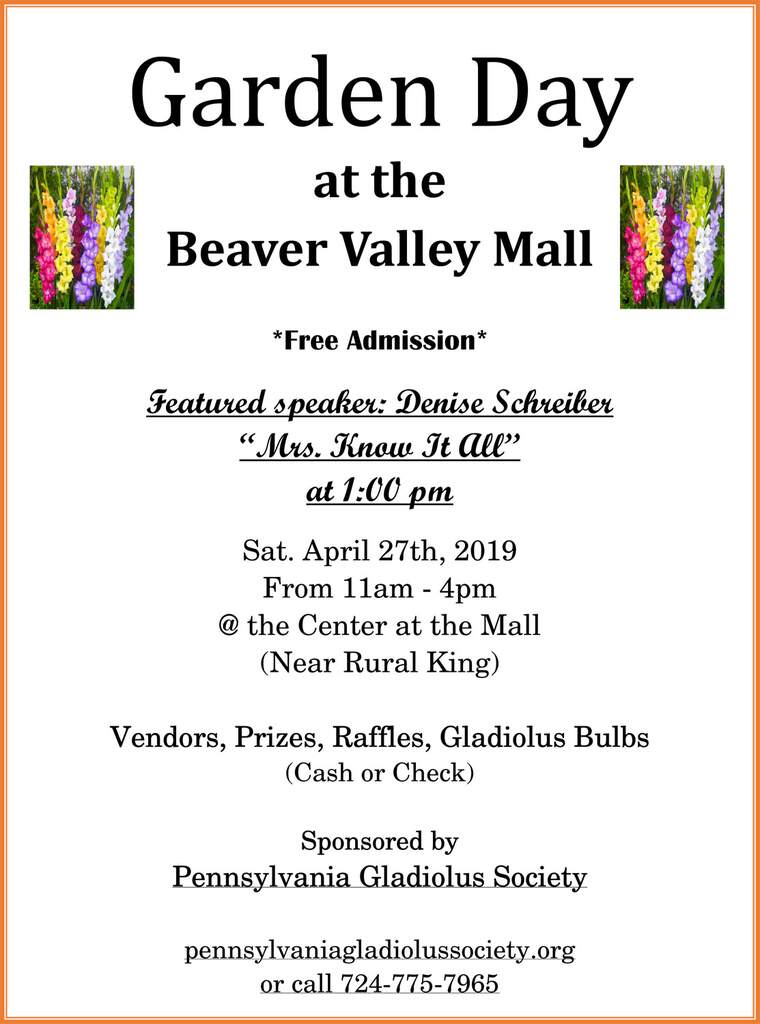 Apr 27
Beaver Valley Mall
570 Beaver Valley Mall Blvd. Monaca 15061
Contact Information:
Pennsylvania Gladiolus Society
This our first annual Garden Day at the Beaver Valley Mall. Famous garden speaker, Denise Schreiber, aka Mrs. Know It All will be speaking at 1:00 p.m.
We will be selling premium gladiolus bulbs. We have great garden-item vendors, raffles and prizes!
This event is FREE to the public.
It is at The Center at the Mall -- near Rural King and Planet Fitness.
The event is from 11 - 4, but it is okay to come early.
Please bring CASH or CHECK.