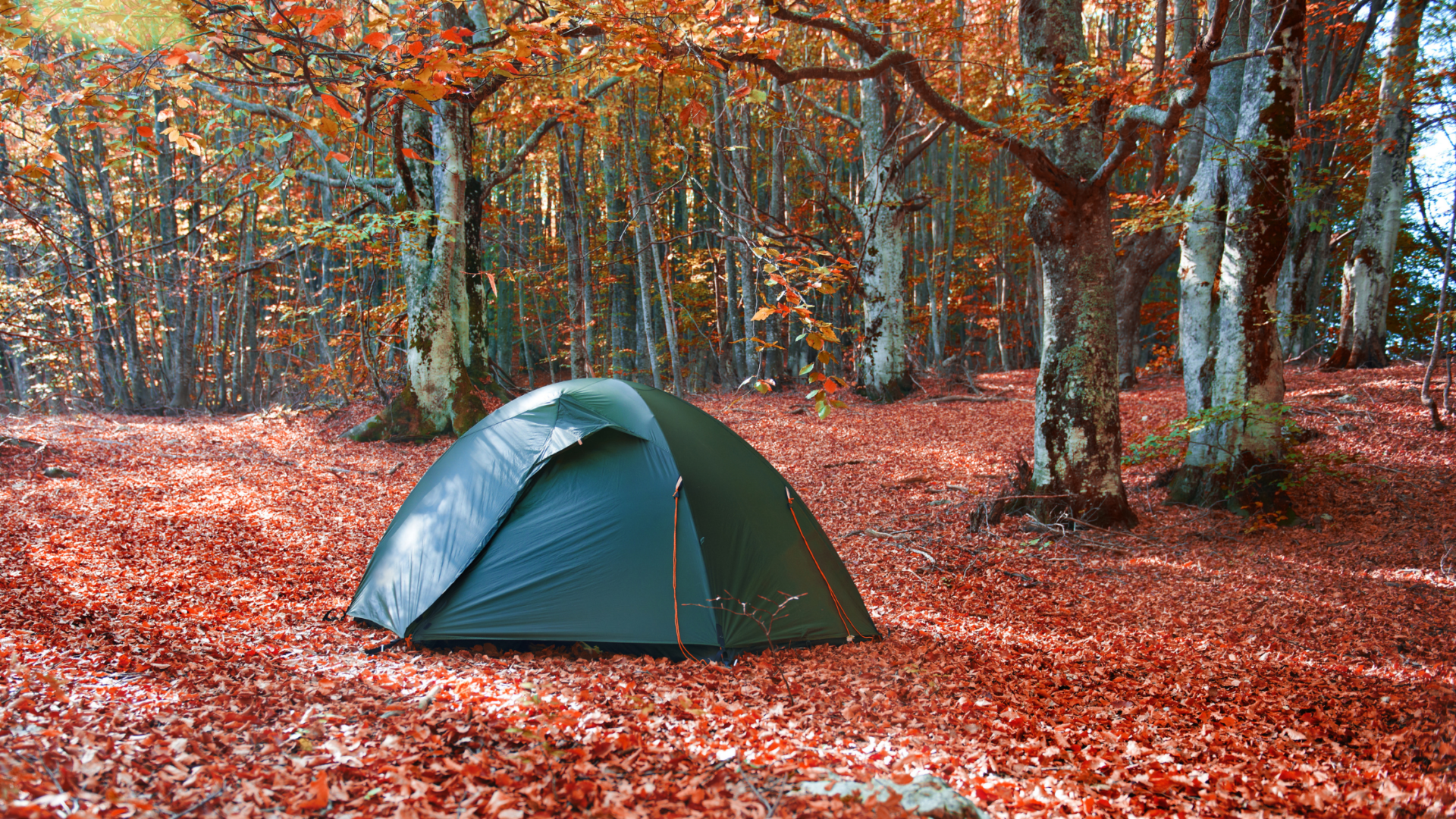 It's hard to imagine a season more perfect than fall for camping. The weather is not too hot, and the nights are just crisp enough where you don't feel like you are melting when roasting marshmallows over a crackling fire. With the majestic foliage in full swing and wildlife roaming around peacefully, there's nothing quite like camping in the fall.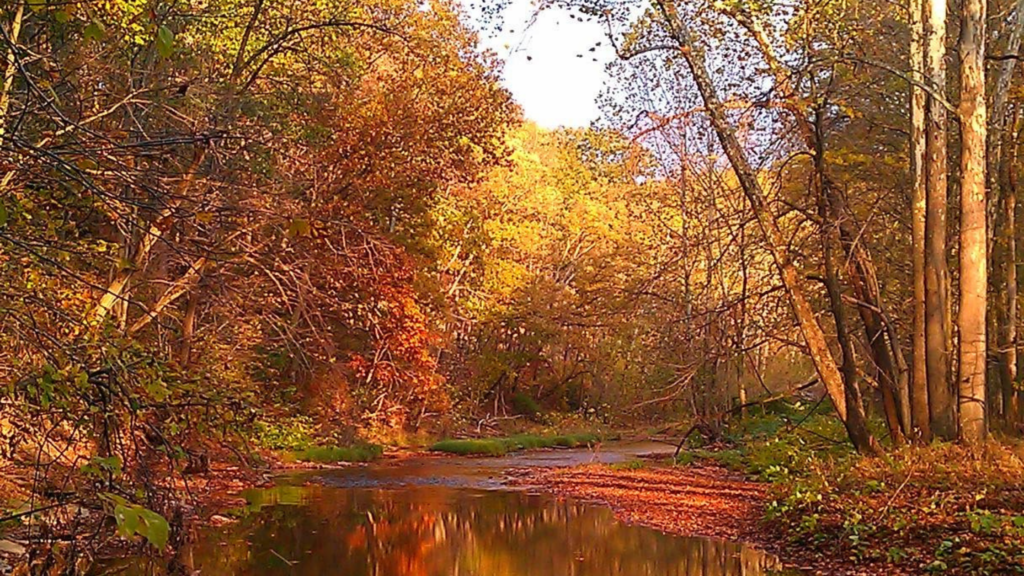 Raccoon Creek State Park offers camping year-round. The Pioneer and Sioux backpacking areas offer five Adirondack shelters and five tenting sites. These shelter and tent sites are for backpacking only and can be reserved through the park office or online under "Permits and Wilderness."
There are six group tenting areas throughout the western side of the park. Sioux A and Sioux B are located within the Sioux Rustic Campground and accommodate 20 and 60 people respectively. Sioux is open year-round and pets are permitted.
The more remote Pioneer area is divided into four group tenting sites:
Apache — 60 people
Blackfeet — 20 people
Cherokee — 60 people
Mohawk — 40 people
Pioneer areas are open from mid-April to the end of November and pets are prohibited.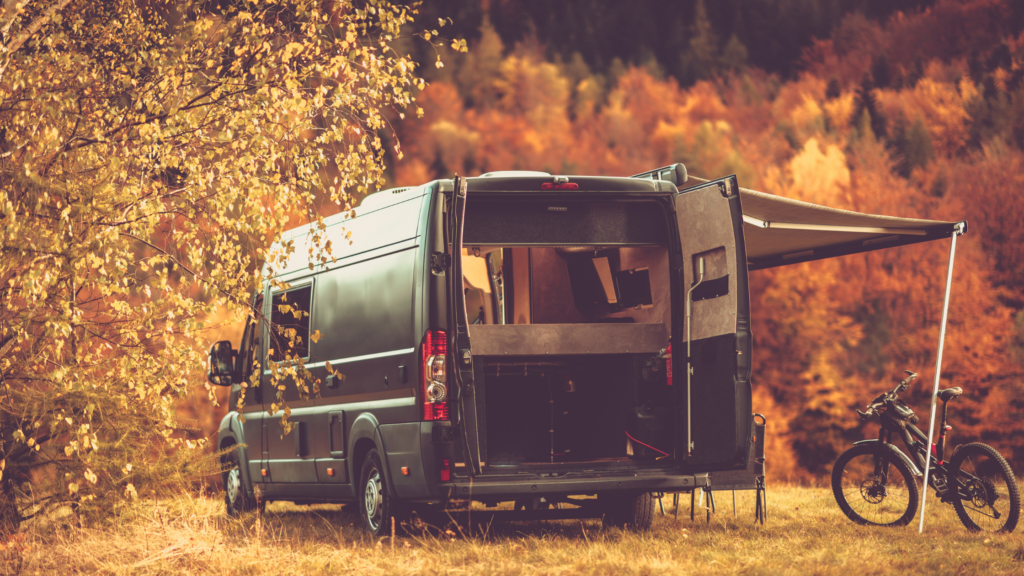 Not into pitching a tent? Raccoon also offers modern cabins and a lodge. With electric heat, the cabins are available to rent year-round. The lakeside lodge is a three-bedroom cottage that sleeps ten. You can also tow or drive your home-away-from-home RV into Crawford's Camping Park to hook up and camp in luxury with all of your modern amenities.
Some things to consider when you're camping in the fall…
The weather can fluctuate from hot to cold rather quickly so a great rule of thumb is to layer your clothes. Wind and water-resistant jackets are perfect for that unexpected rainfall.
Nightfall comes much quicker in autumn, so be sure to get to your campsite early enough that you still have some sunshine to work with when setting up camp.
Another pro of camping in the fall is that there are fewer bugs! We recommend that you still bring the bug spray though, just in case, especially if you are camping near a body of water.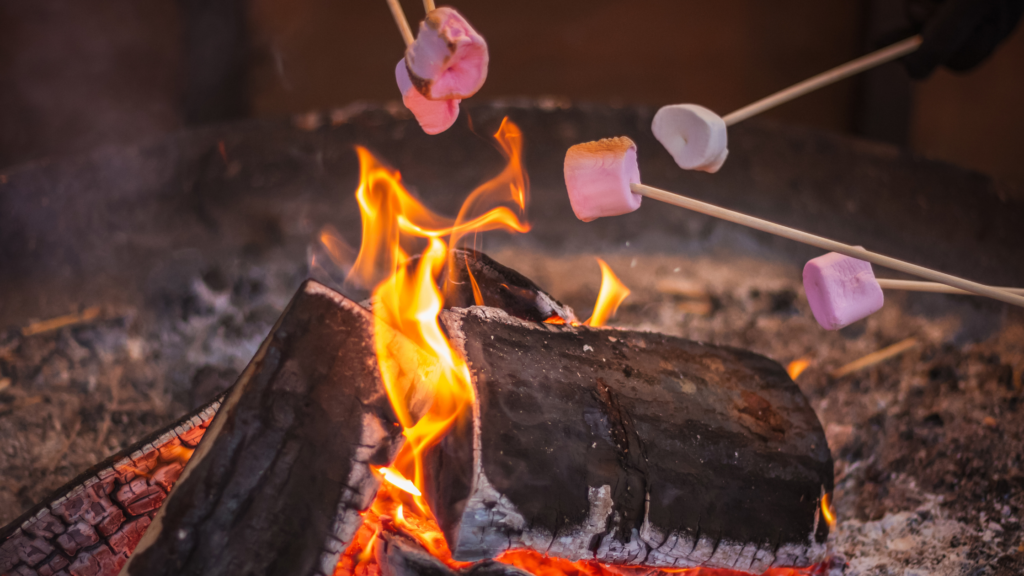 Cozy up around the fire with some warm seasonal recipes. A big pot of chili in the woods, chef's kiss! Prep it ahead of time and warm it up over the coals, or make everything on-site for a fun activity! Or stick with a classic hobo pie to warm everyones' bellies.
There is simply no reason to wait until summer to get your camping fix! This off-peak time allows for fewer crowds, pristine conditions, and mild weather giving you more room to sprawl out and genuinely take in the beauty of the great outdoors.
Join us this fall for a camping trip you won't forget!