Beaver County's Pathway to Freedom
Beaver County played a major role in the Underground Railroad. The Ohio River bordered many slave states, and served as a natural pathway for slaves to travel a harrowing journey from the South to freedom in Canada. Slaves would make their way through Hookstown and then up the Ohio River to the Beaver River where Quakers would lead them to various safe houses in Bridgewater, New Brighton, and Darlington.
New Brighton
In the 19th Century, New Brighton had a large population of Quakers, also known as the Society of Friends, and were some of the original abolitionists in the County. And so, by some mysterious method of communication, slaves from Kentucky. Maryland, Virginia, and even Alabama, knew that if they could but reach the Quakers of New Brighton, they would be helped on to freedom. There was Evan Townsend with his ingenious trap-door to his cellar; Benjamin Townsend with his famous cave at Penn Avenue; Milo, Talbot, and Lewis Townsend, James Erwin, Timothy B. White, and many others, were untiring in their assistance to the poor fugitives of injustice.
Known Stops Along the Underground Railroad in New Brighton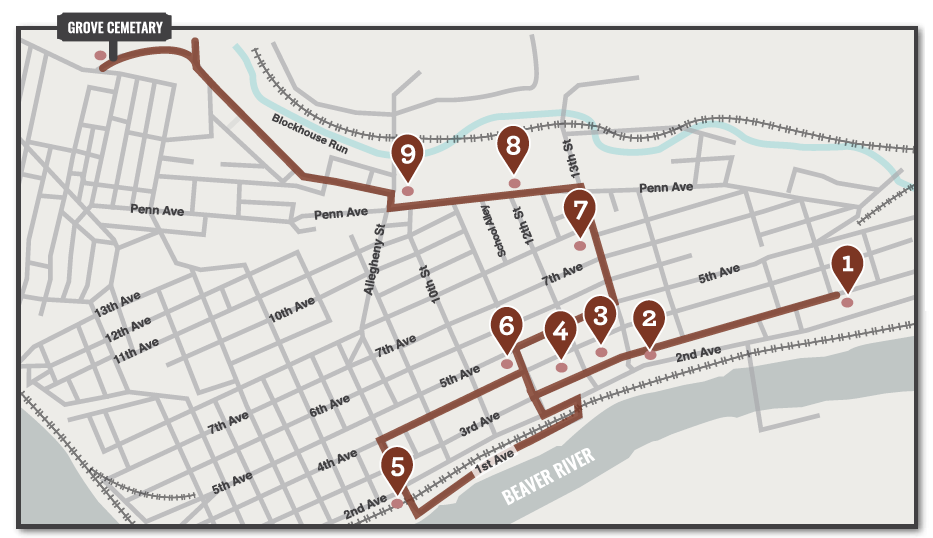 1. Robert Townsend House
1612 2nd Avenue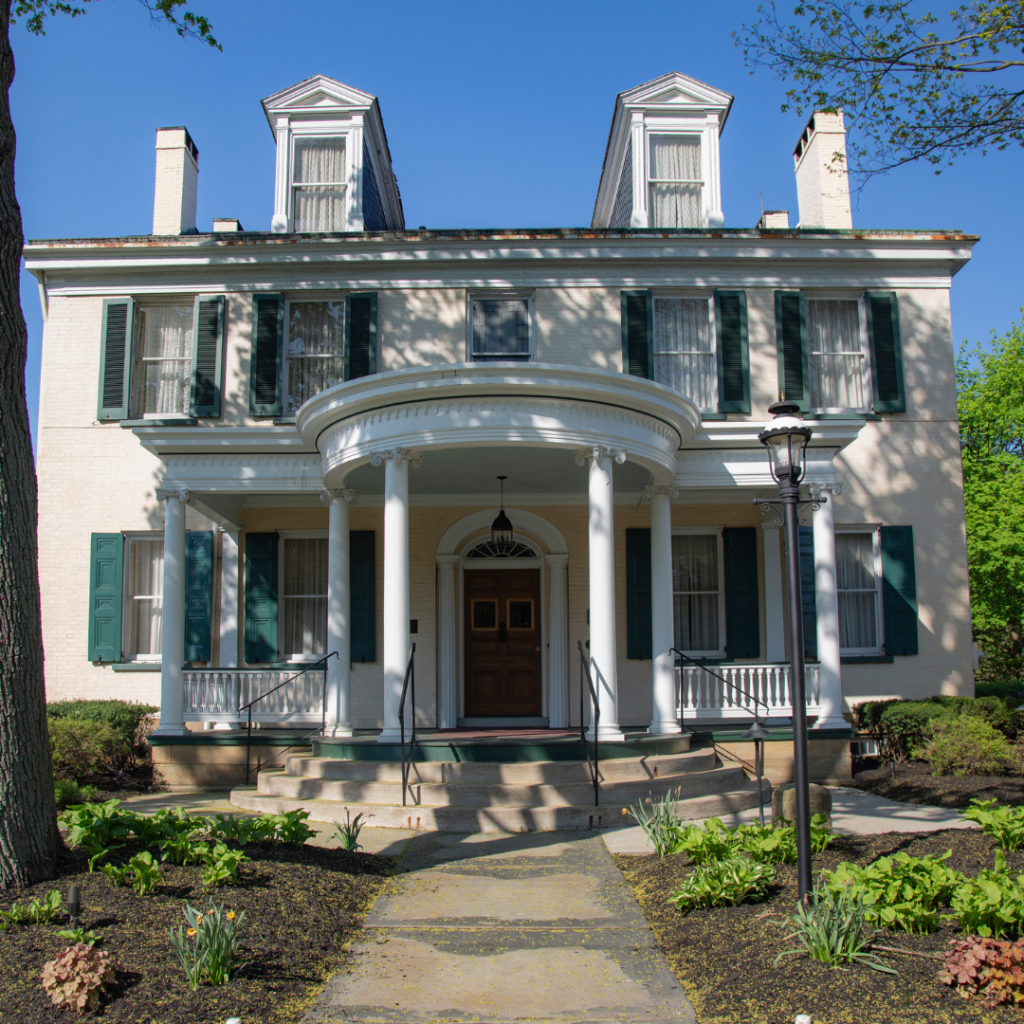 The Robert Townsend home, presently the J&J Spratt Funeral Home, provided sanctuary to runaways traveling up the Beaver River via stone steps in the rear of his 1835 home. When two local free boys were kidnapped and sold into slavery his committee financed the search and their safe return. One, Lem Dawson then lived in this house for 9 years. Townsend established the Townsend Company, a wire and rivet mill, located in nearby Fallston in 1828.
2. Dr. David Stanton House
1300 3rd Avenue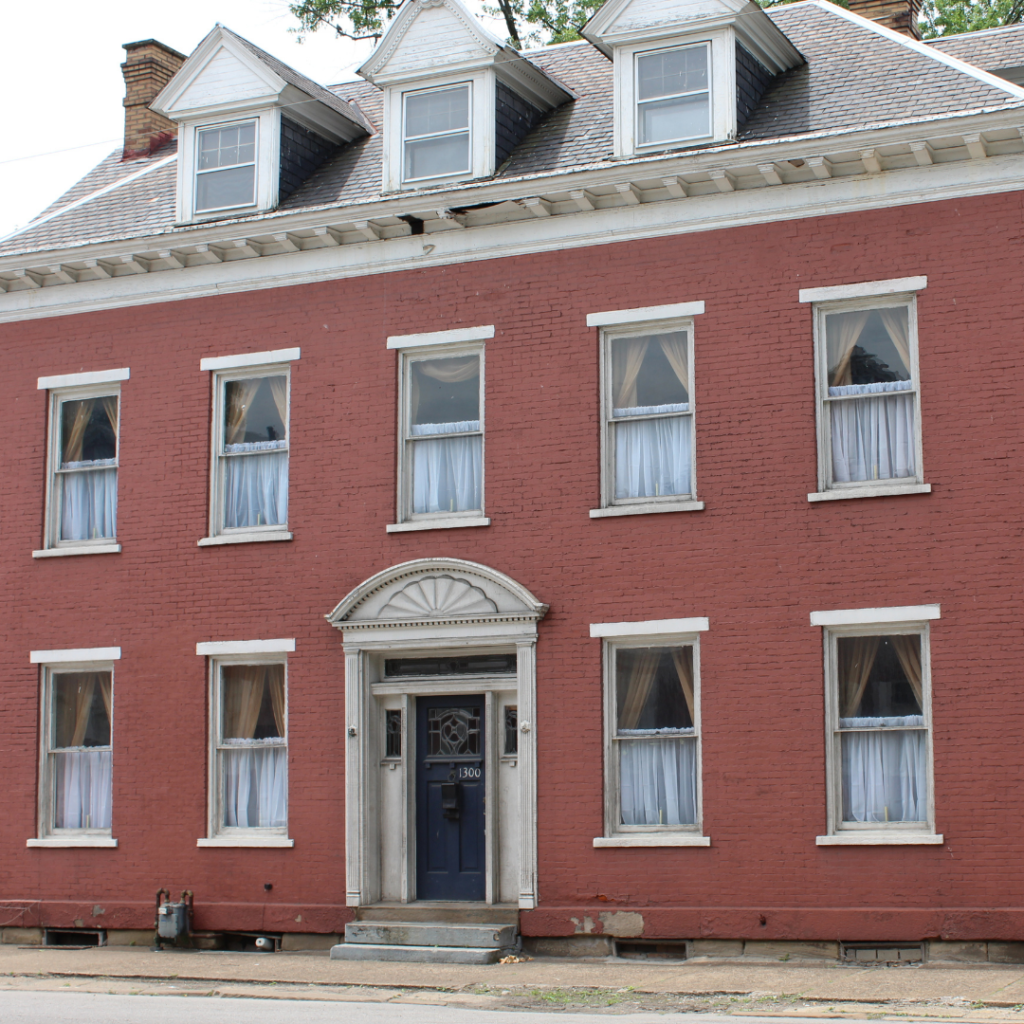 Dr. David Stanton was an avowed Abolitionist and upon the breaking out of the Civil War was appointed by the Governor as Surgeon in the First Pennsylvania Reserve Cavalry rising to the rank of Colonel. During the war, he sent a number of recently freed blacks to his father-in-law, Robert Townsend, to procure them employment if possible. The Emancipation Proclamation had not yet been signed, and blacks were termed "contraband of war." Some were temporarily employed by Evan P. Townsend, After the war, he was elected Auditor General but tragically died before taking the oath of office.
3. Sarah Jane (Clarke) Lippincott House
1219 3rd Avenue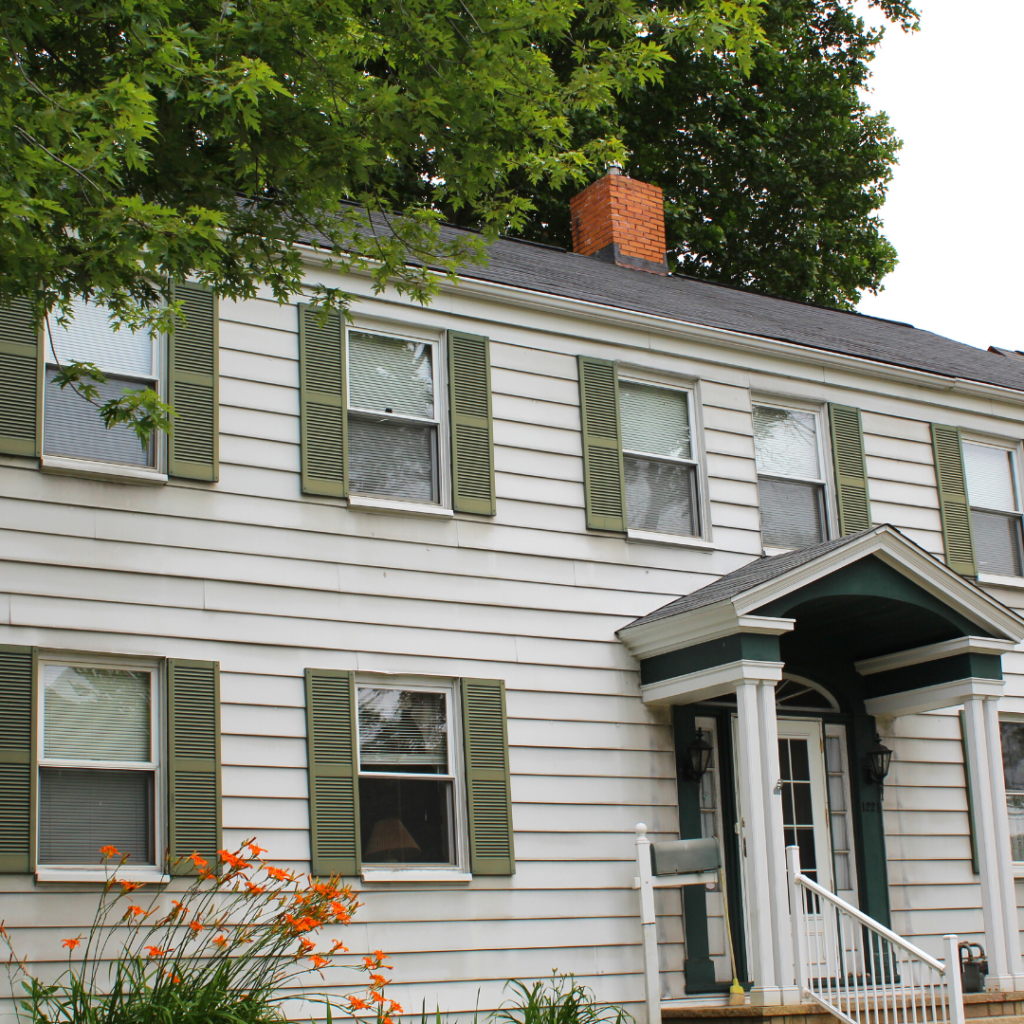 Sarah Jane (Clarke) Lippincott, born in 1823 was a poet, newspaper correspondent, and a women's rights and antislavery activist. Sarah Jane was one of the first women in the United States to work as a newspaper reporter on a regular basis. Her family moved to New Brighton, when Sarah was nineteen. She would come to call New Brighton her true home. In 1847, Frederick Douglass and William Llyod Garrison gave speeches here. After their speeches they spent time in this house discussing the slavery question with Sarah Jane, her father and Milo Townsend. 93
---
4. First Presbyterian Church
119 3rd Avenue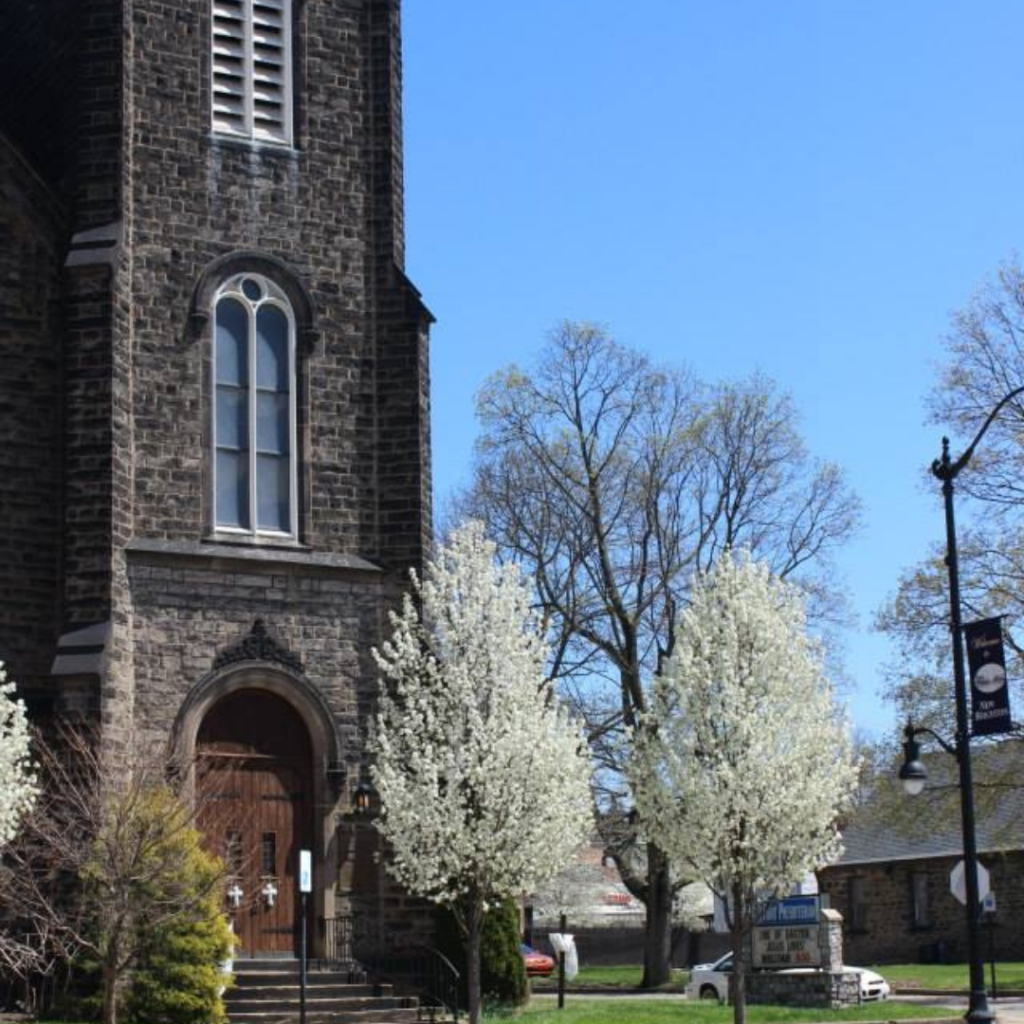 In November 1836, the first 24 members of the newly formed "Falls of the Beaver Church", today known as the First Presbyterian Church, met in their newly constructed white frame church. As their membership grew so did the abolitionist movement in New Brighton. Many members of this church were staunch abolitionists. Some church members were also secret Underground Railroad conductors and station masters, secret because it was against the 1850 Fugitive Slave Act law to harbor and aid runaways.
5. David Townsend Flour Mill
Big Rock Park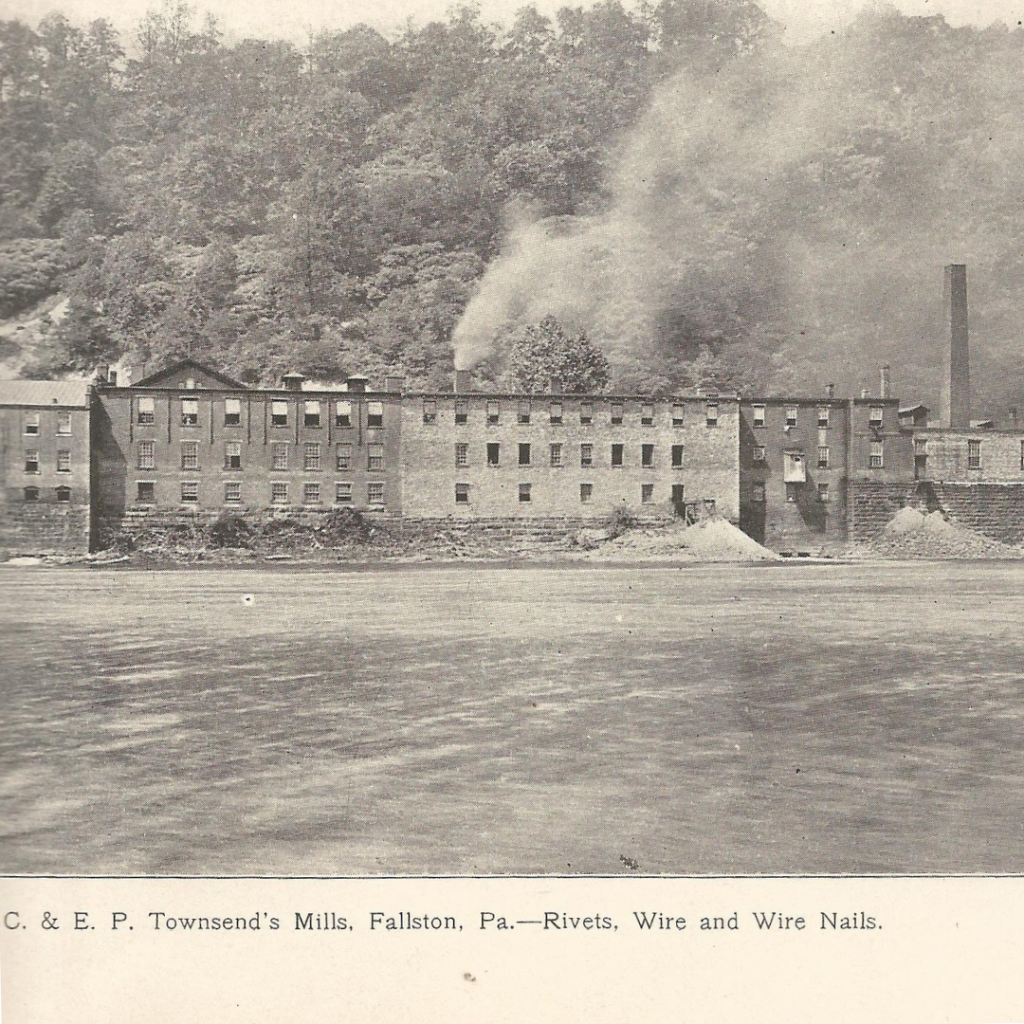 David Townsend was known as the "Father of New Brighton" because he laid out the town's street plan and was very active in the town's very early development. There were rumors in the town he was also a "conductor" on the Underground Railroad. In 1828, he built a flour mill along the side of the Beaver River that became known as the "Old Quaker Mill." It was said that here runaways were harbored until a "safe house" was available. They would then be hidden in the secret false bottoms of delivery wagons under bags of flour to be taken to their next destination.
6. James Edgar House
1034 5th Avenue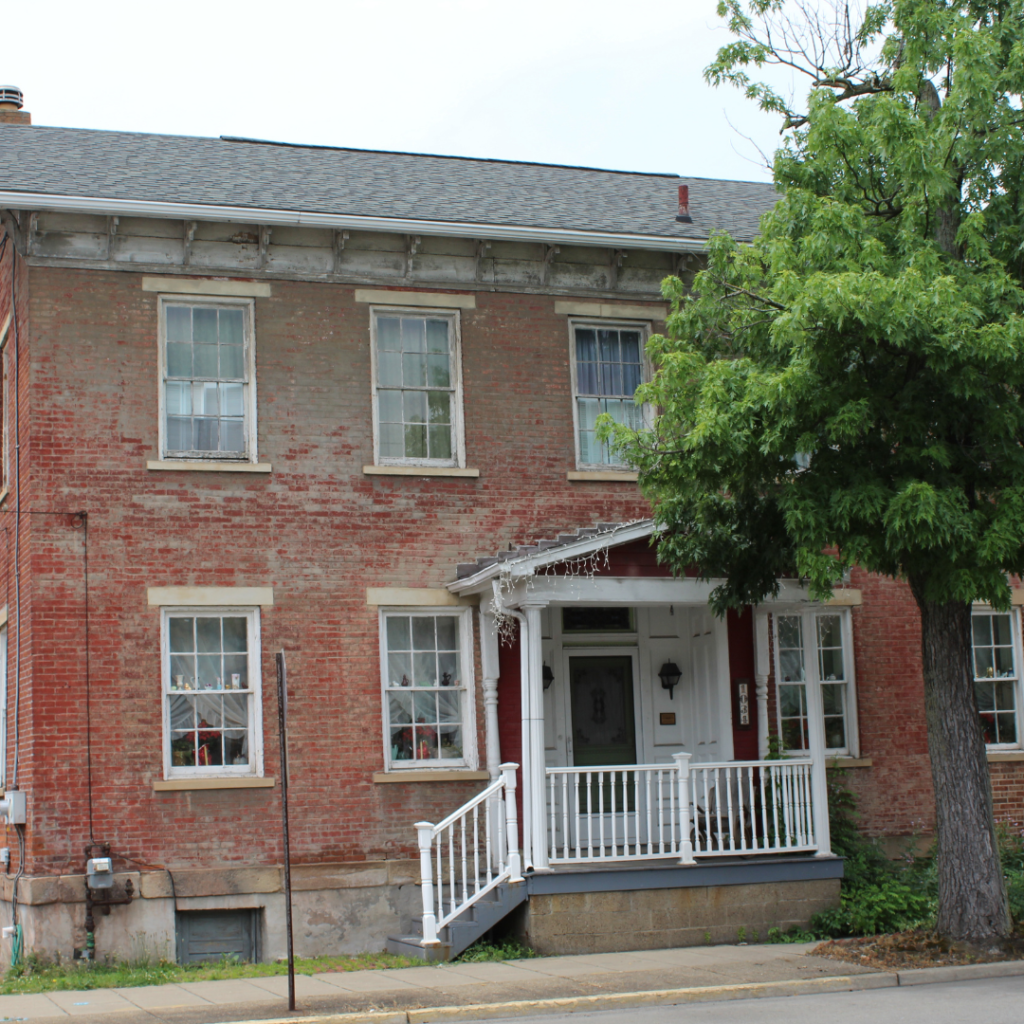 When James Edgar built this house / inn circa 1850, it became one of the busiest corners in New Brighton; when in 1851 the railroad was built from Pittsburgh to New Brighton, trains were stopping at the passenger station, today the Merrick Art Gallery, across the street. Edgar offered light meals, rooms for the night and livery services such as horses and carriages. Edgar was an avid abolitionist and a rumored Underground Railroad conductor. Legend has it that a tunnel ran between the train station and the inn that was used to rescue slaves when they arrived at the train station with their masters.
---
7. The Irish Townsend House
1229 7th Avenue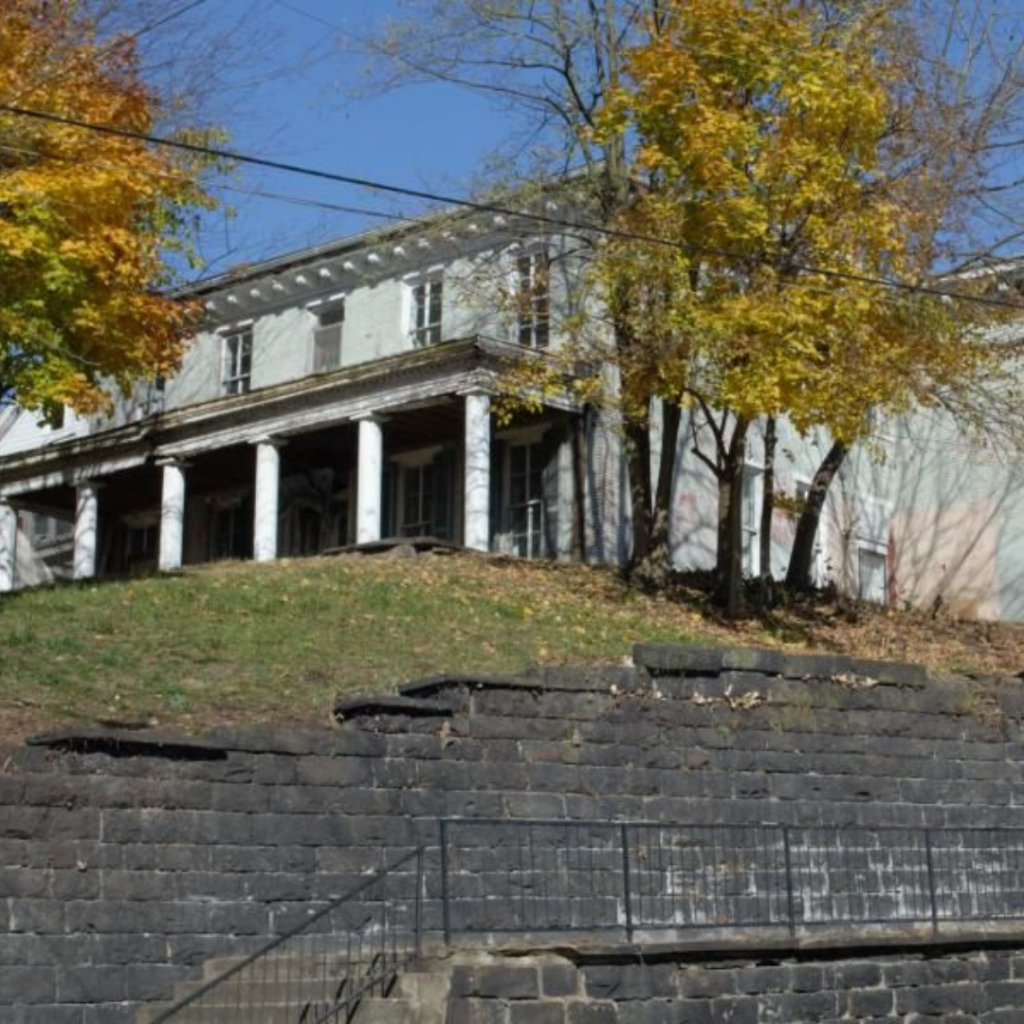 This Italianate-style home was built by Lydia Irish in 1855. She was a vocal leader in the abolitionist movement, a conductor on the Underground Railroad and an early advocate of women's rights. She was a past president of the New Brighton Women's Benevolent Society, a group that helped all people in need. In 1863 the home was purchased by industrialist William P. Townsend. He enlarged it by adding an art gallery and additional rooms creating today's footprint. Today, it is being restored to become the home of the New Brighton Historical Society.
8. William Penn Townsend House
1205 Penn Avenue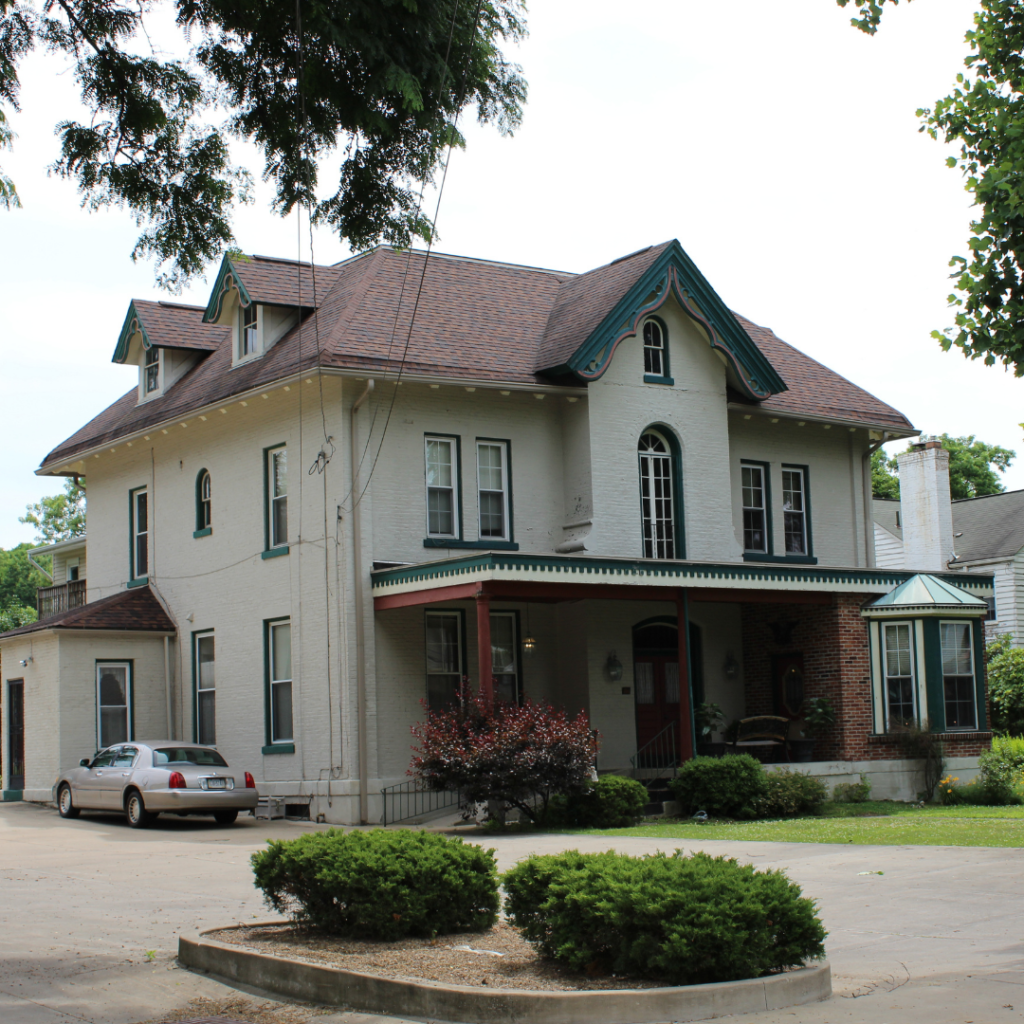 William Penn Townsend was the oldest son of Robert Townsend. He was born 1817 in Pittsburgh, went to work for his father and became a partner of Townsend Wire in 1840. He moved his family into this house around 1848. He was an ardent abolitionist. The third floor of this stately home contains a secret room that could give refuge to as many as 10 runaways at a time. From the rear of the property fugitives were brought to the house from the Beaver River via Blockhouse Run which was hidden in the trees.
Grove Cemetery
1750 Valley Avenue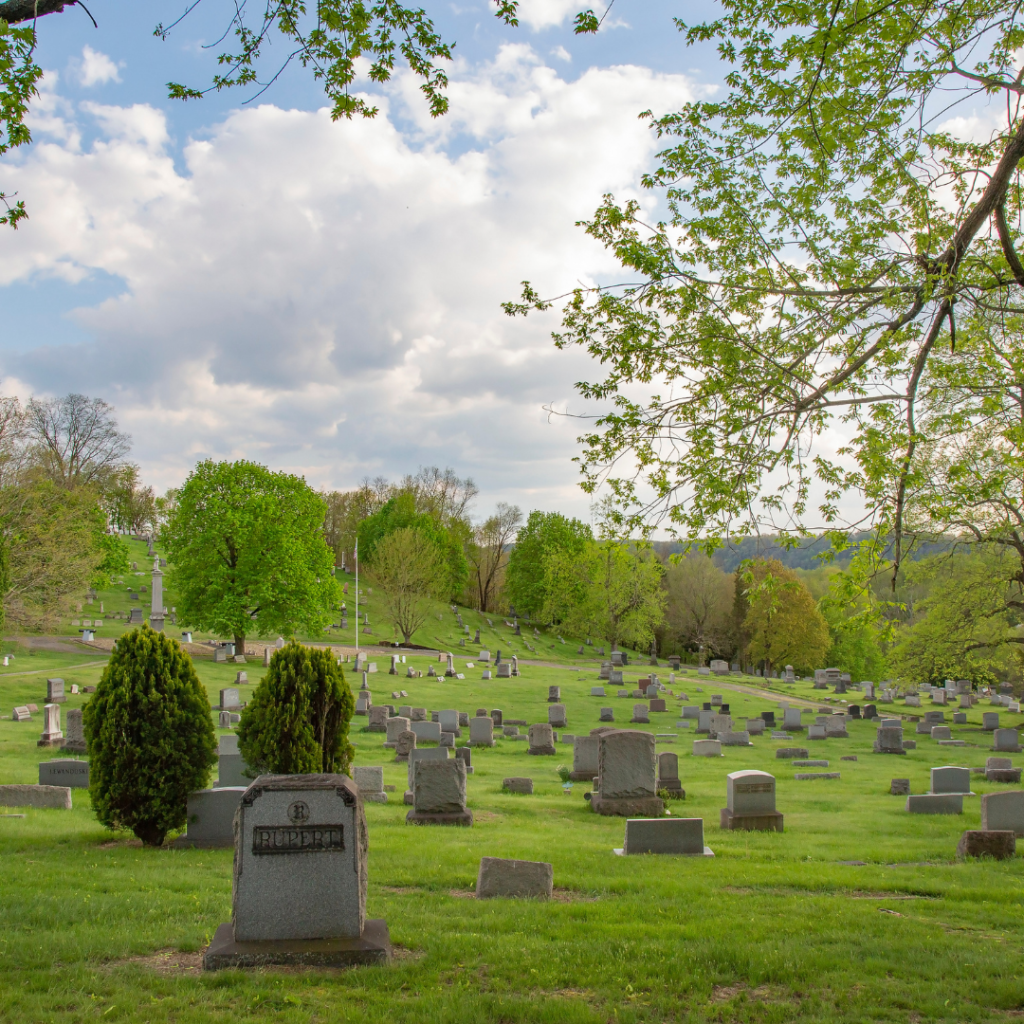 This cemetery, incorporated in 1859, is the final resting place of many notable New Brighton residents, including many who were involved in the Underground Railroad. Many members of the Townsend family are buried here, as well as Sarah Jane (Clarke) Lippincott, Lem Dawson who was rescued from slavery and later served in Company K of the 3rd Regiment United States Colored Troops and James Howard Burien, a freed slave who served as a sergeant in Company H of the 45th United States Colored Troops during the Civil War.
---
Darlington
The people of Darlington were strong supporters of the abolitionist movement, as was demonstrated on January 28, 1836, when town leaders passed an anti-slavery resolution during a meeting at Greersburg Academy. The primary abolitionist force in this area was the Reverend Arthur Bullus Bradford, minister of the Darlington Reformed Presbyterian Church, whose home, Buttonwood, served as a stop for runaways on their way northward.
Many runaways passed through this area on their way to freedom. One route led from Darlington northward to Canada via Salem, Ohio or by way of New Castle, Pennsyvania. Another route ran from Blackhawk in South Beaver Township, through Cannelton (near Darlington) to Achor, Ohio and then Northwest to Canada.
Known Stops Along the Underground Railroad in Darlington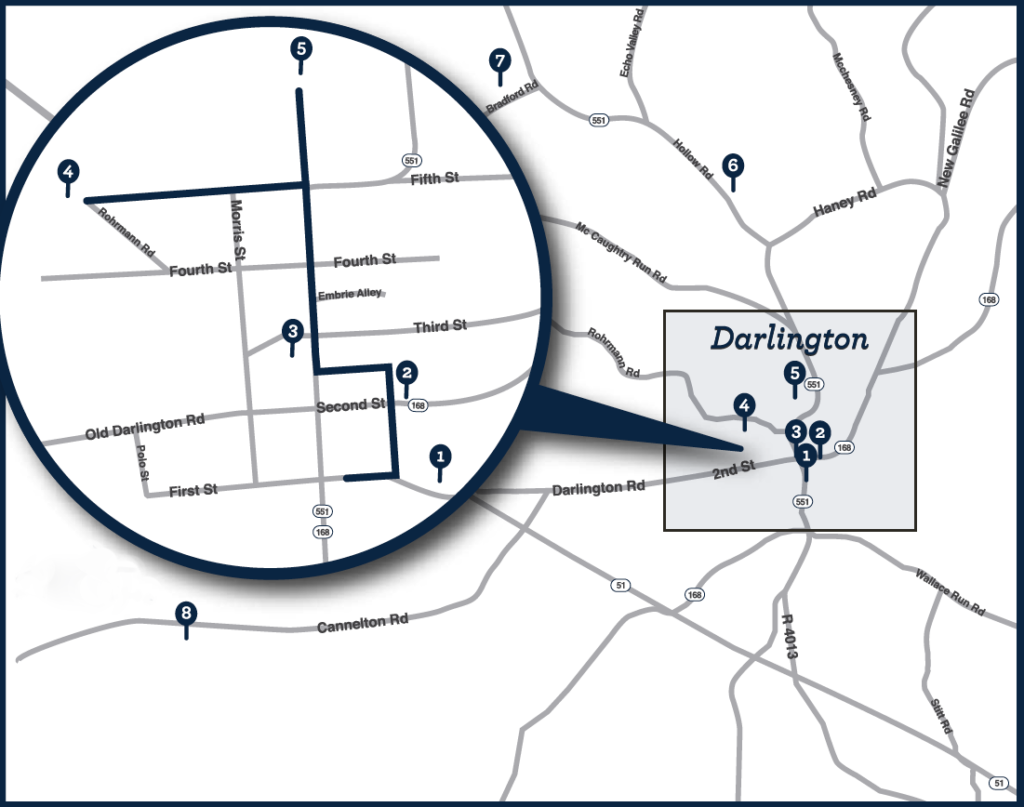 1. Darlington Reformed Presbyterian Church
140 First Street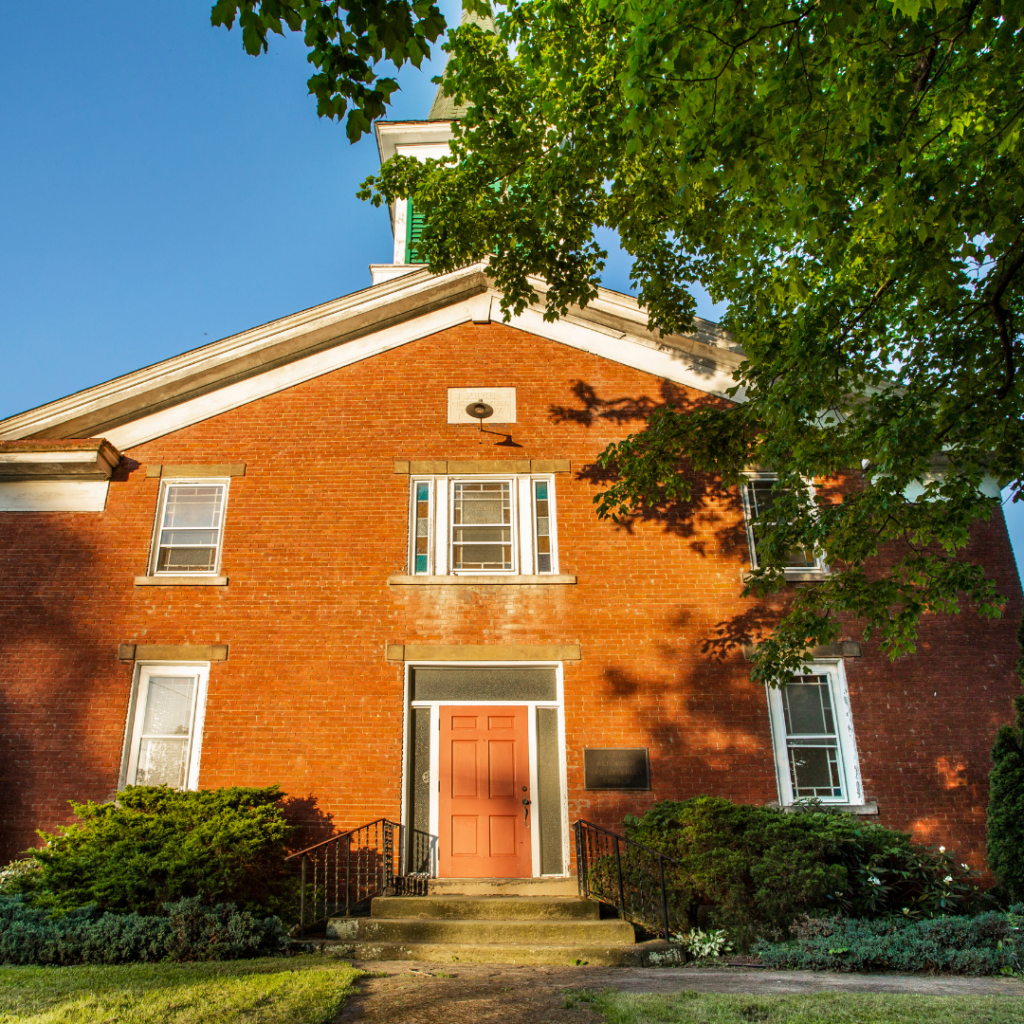 The Darlington Reformed Presbyterian Church, formerly known as the Free Presbyterian Church, was formed in 1845 by Arthur B. Bradford and others after strong disagreements with the Presbyterian Church over the issue of slavery. The church itself was built in 1847. Following the Civil War, in 1867 they merged with the Reformed Presbyterians, who still worship here.
2. White House
235 Second Street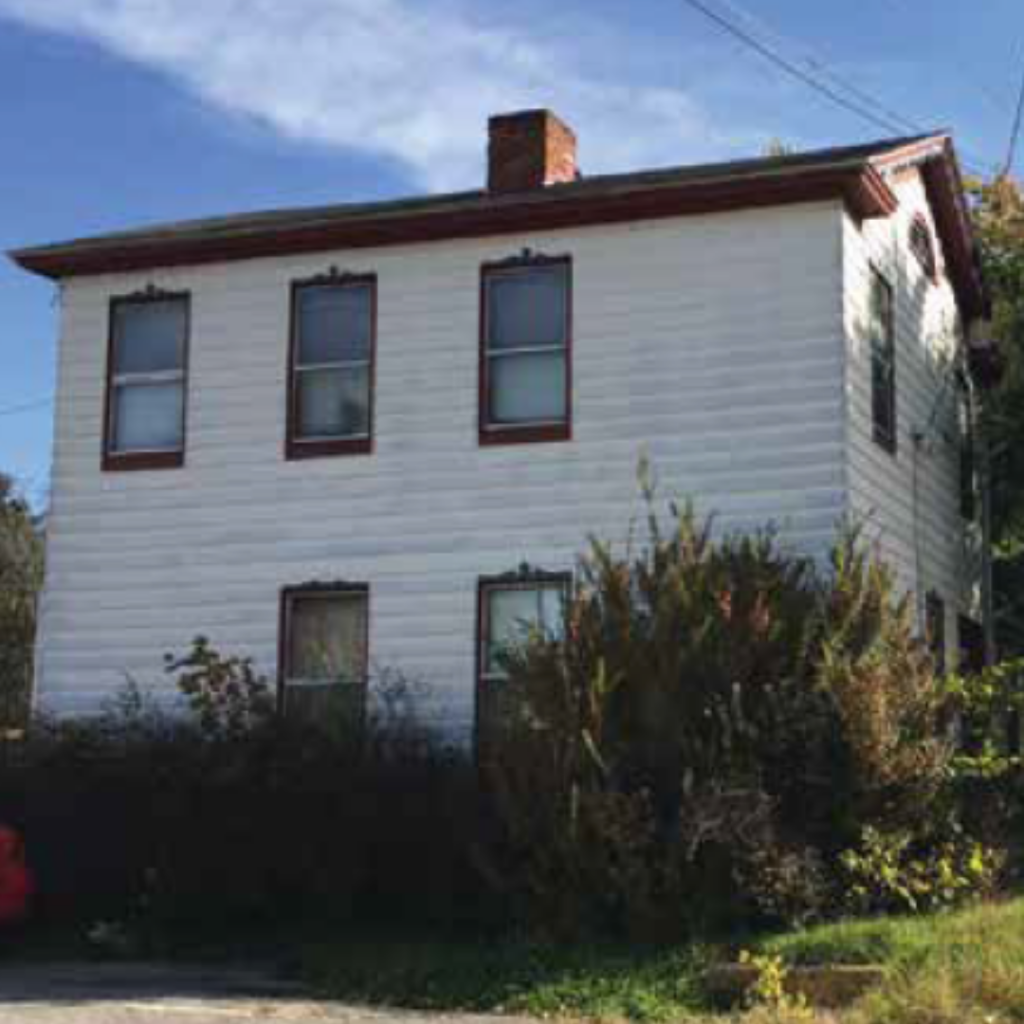 This nondescript home was believed to have served as a safe house after a hidden cellar was discovered.
3. Greersburg Academy
710 Market Street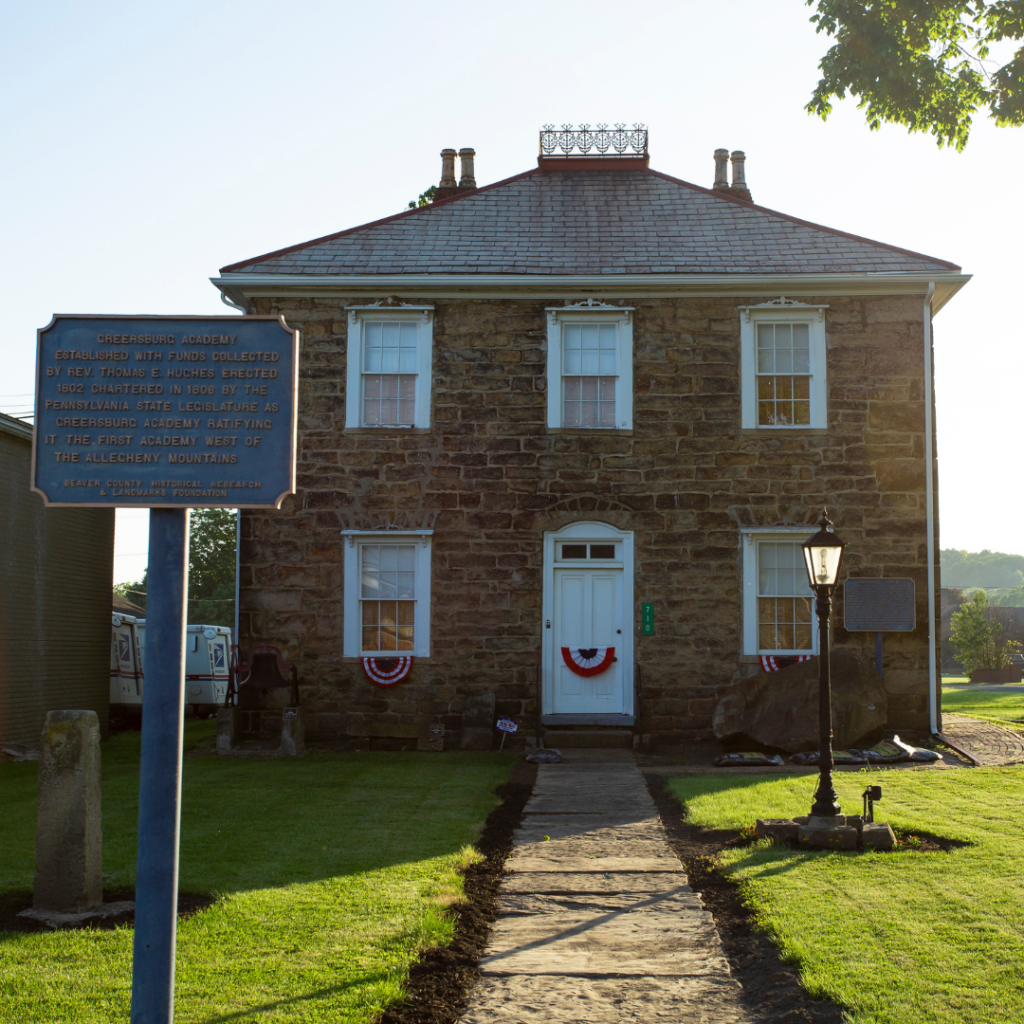 Established by Reverend Thomas E. Hughes, Greersburg Academy was built in 1802 and chartered by the state legislature in 1806. The first academy west of the Alleghenies, it served as a forum for antislavery town meetings, and provided young men with advanced classes in astronomy, mathematics, and philosophy. Notable alumni include abolitionist John Brown; future Pa governor and first mayor of San Francisco, John W. Geary; textbook pioneer William McGuffey; and Civil War soldier and physician Col. Daniel Leasure. The building, which is one of the oldest in Beaver County, houses a room dedicated to the Underground Railroad and is now preserved by the Little Beaver Historical Society.
---
4. Martin House
121 Rohrmann Road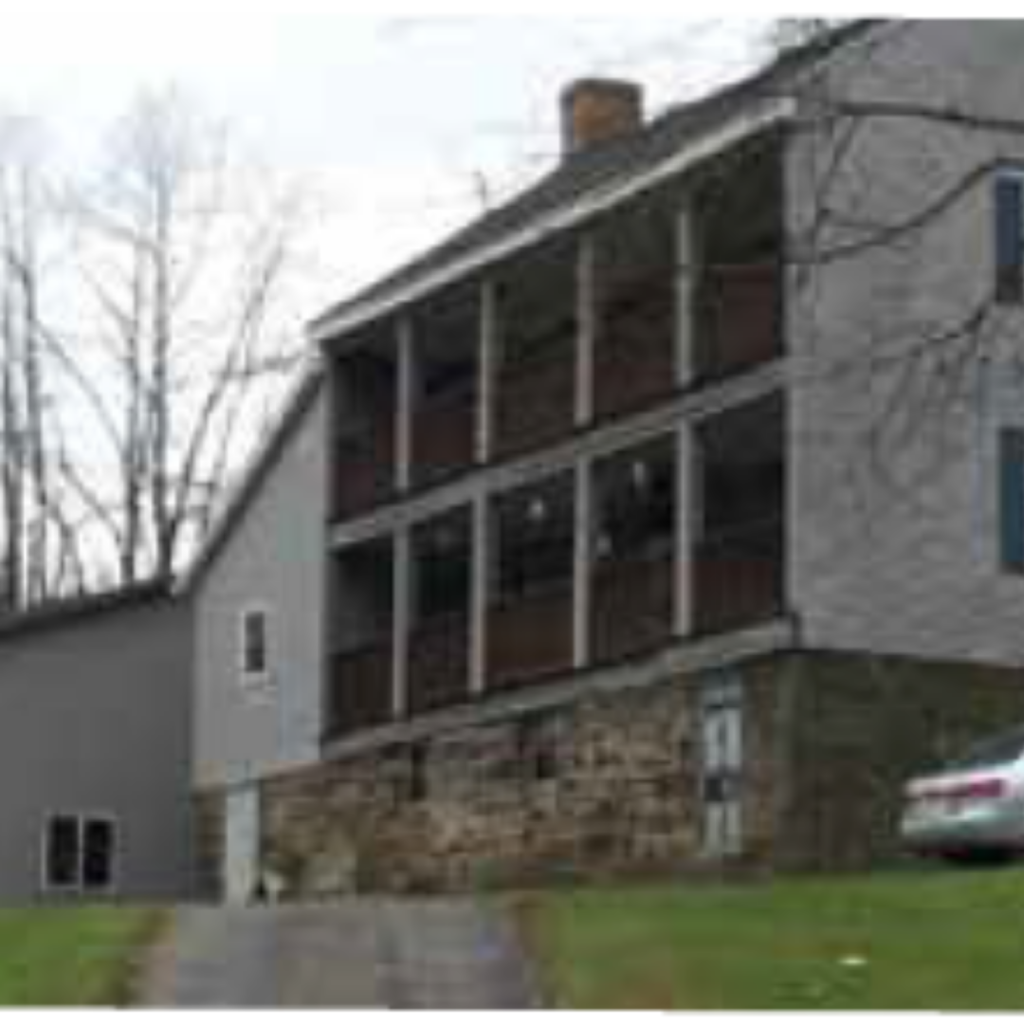 Built in 1805, this house served both as a stagecoach stop as well as a safe house where runaways would hide before being transported to the Bradfords or directly to Salem.
5. Sprott Wallace House
115 Wallace Road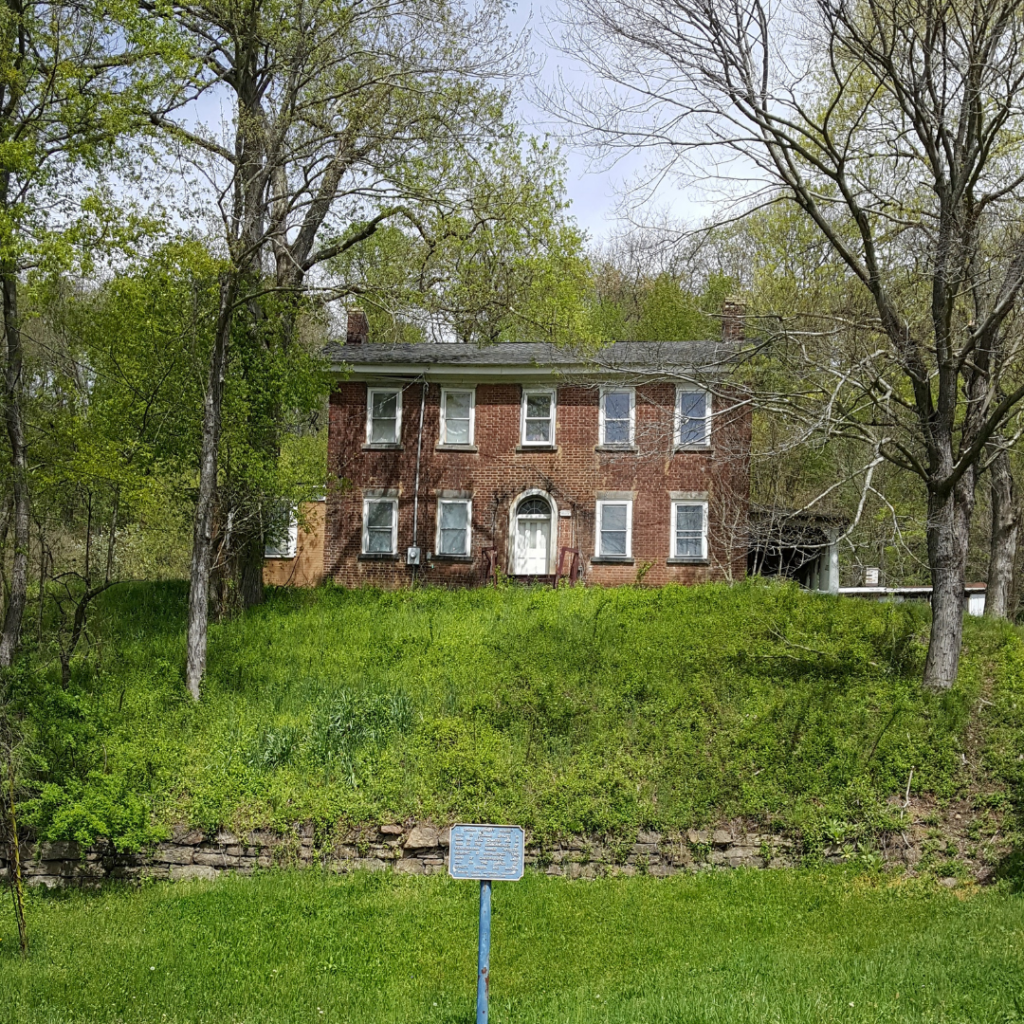 Built in 1804, this house served as a destination for runaways, who would hide in caves and mines in the hillside behind the house. The Wallaces, a prominent Darlington family, bought the house in 1839.
6. Doutthit Tavern
321 Hollow Road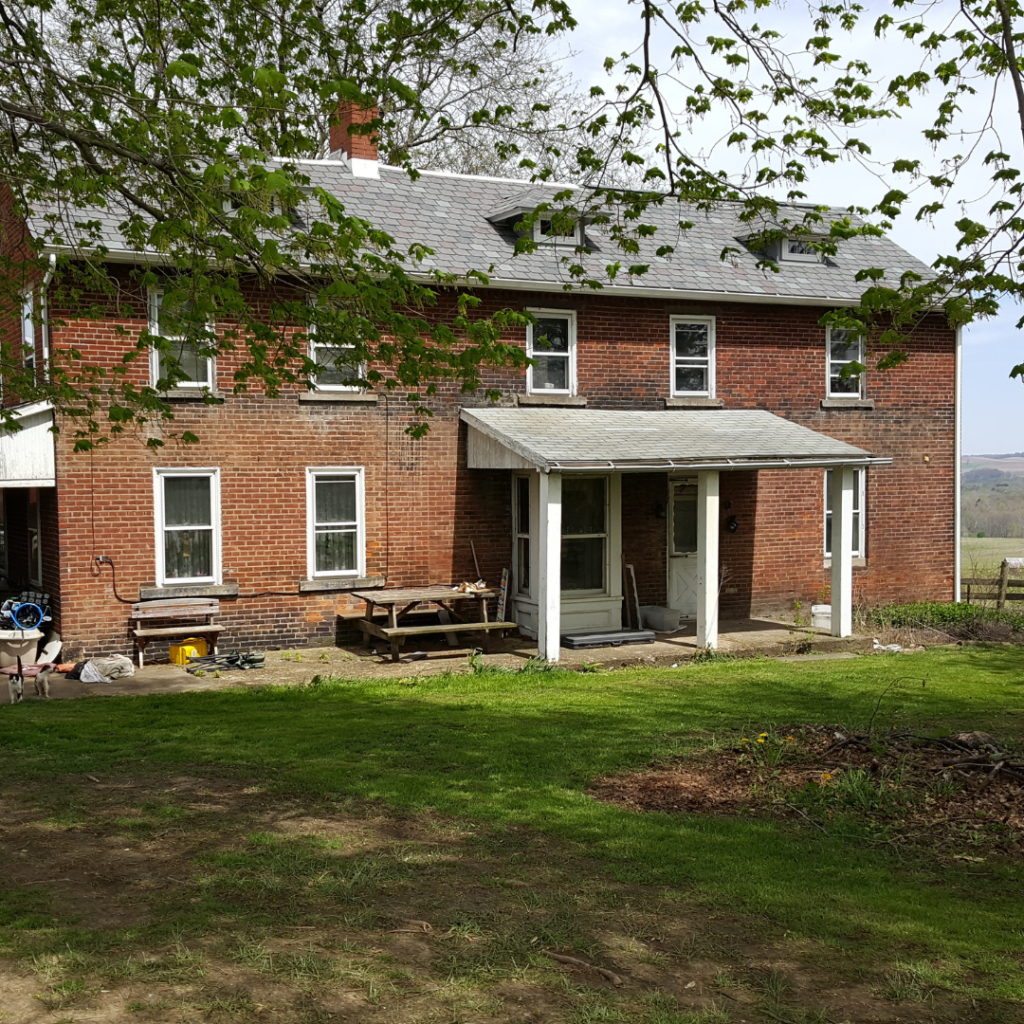 The Doutthit family operated an inn on Hollow Road between Enon and Darlington. When Rev. Bradford heard a plan to kill the Doutthits, who were known "Copperheads" or Southern sympathizers, he grabbed an old gun off his study wall and raced to the inn, where he confronted the angry mob. It wasn't until after the men dispersed that Rev. Bradford discovered wasps had filled his gun's barrel with mud rendering it useless.
---
7. Buttonwood
137 Bradford Road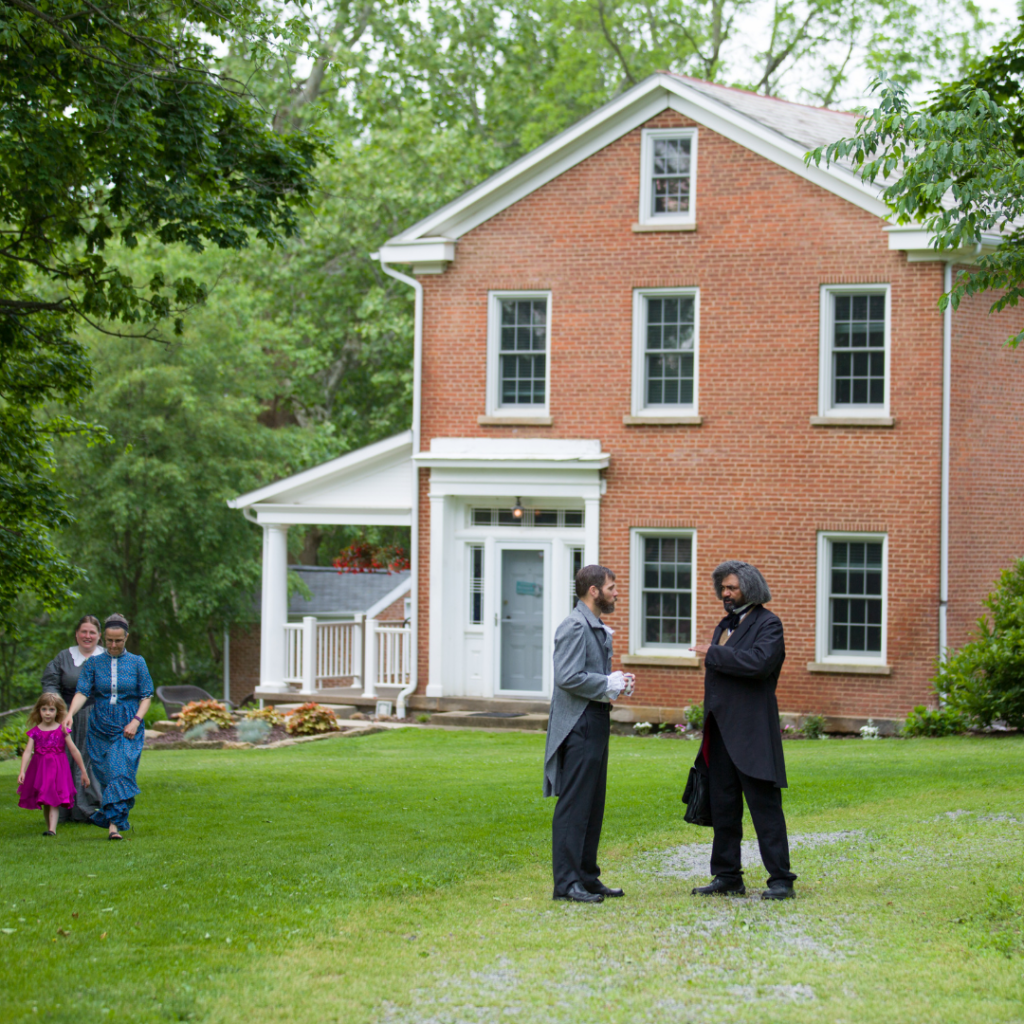 Built in 1840 by Rev. Arthur B. Bradford, Buttonwood served as a station on the Underground Railroad and a meeting house for abolitionists. Rev. Bradford was a founder and pastor of the Darlington Reformed Presbyterian Church. He was also a dynamic speaker who lectured throughout the country for the anti-slavery cause. Bradford's wife and daughters provided clothes and disguises for runaways; his son transported runaways through Enon Valley and on to Salem, Ohio. In 1861, he was appointed Consul to China by President Lincoln.
8. Morris House
463 Cannelton Road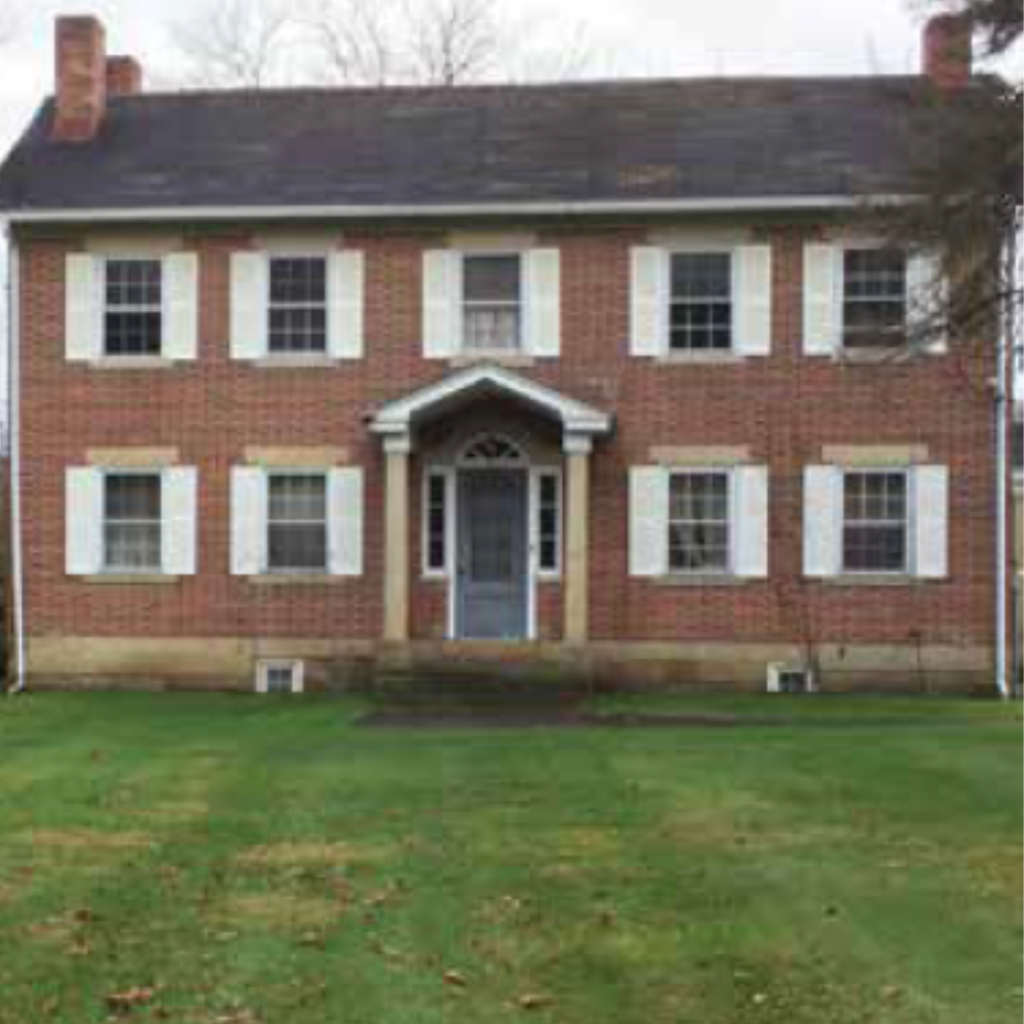 Located just west of Darlington, Johnathan Morris' house, built in 1835 was used to hide fugitives.
Welsh Coal Mine
Exact location untold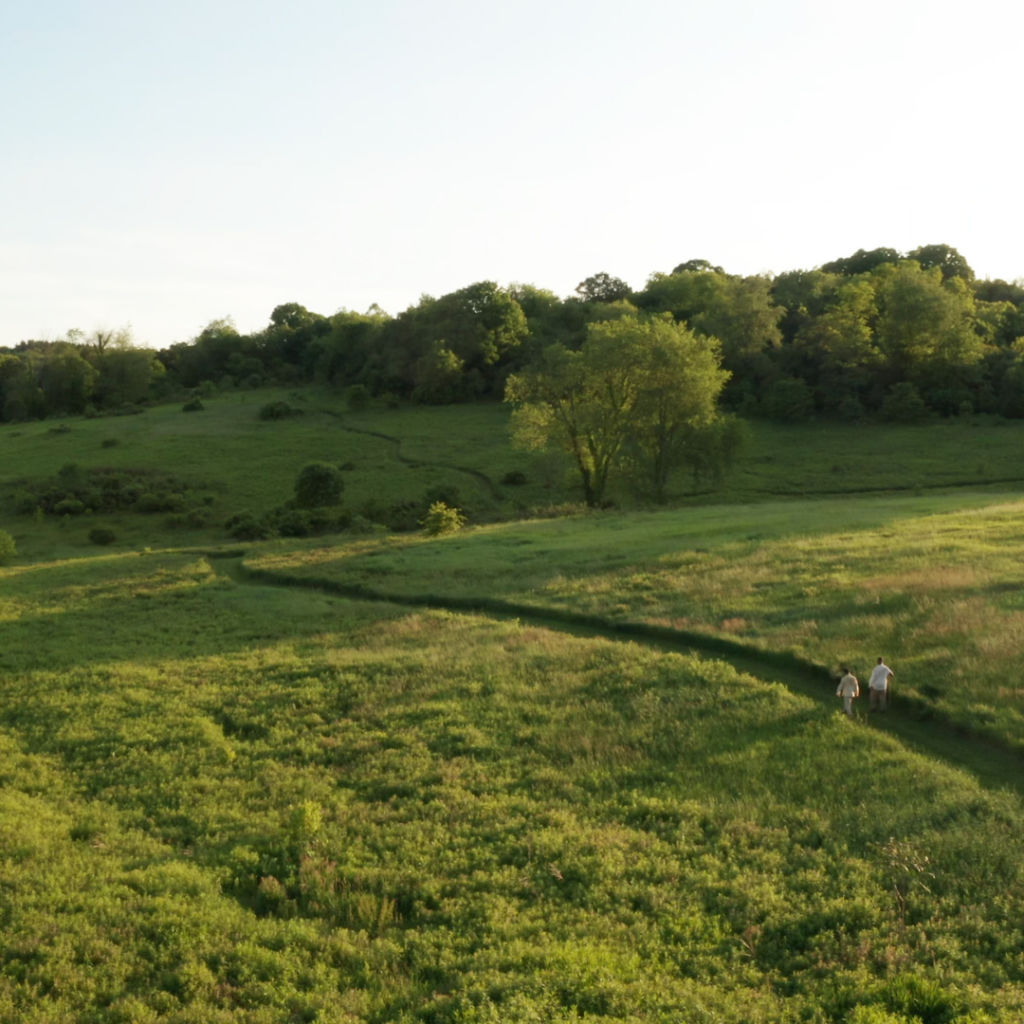 Near Cannelton, in a coal mine belonging to abolitionist William Welsh, three runaways were suffocated when bounty hunters set the mine on fire after the fugitives refused to come out. The exact location is unknown.